Popular Nigerian comedian, Ayo Makun and his lovely wife, Mabel have been married for a decade now although, they have been together for a total of over 15 years.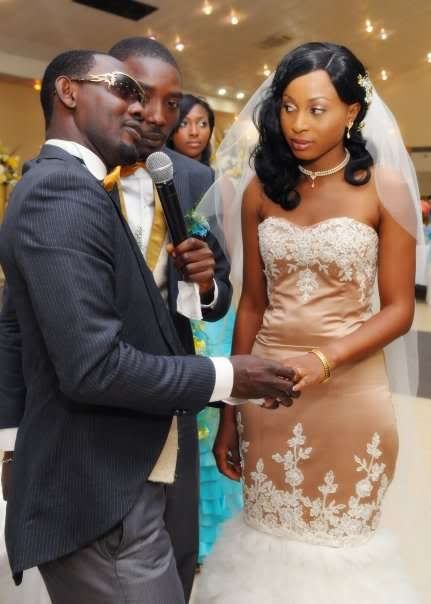 The comedian has however stated that staying married is not an easy feat but credits his marriage to true friendship with his wife.
Speaking to Saturday Beats, the comedian said,
'Staying married is not what anybody can brag about. Some people are just lucky to enjoy grace by marrying their true friends who can tolerate their excesses.'
The comedian cum actor added that they approach their union with a mindset that it is a work in progress, he told Saturday Beats,
My wife and I approach our marriage with the idea that we will both work together on "being married" every day. Staying married for me and my PA (Personal Angel) is a daily work in progress.

"We don't ignore problems when we first notice them. We work on them before they fester and explode. We try to treat each other like a date and with respect too. We try not to take each other for granted,"
The comedian celebrating the 9th wedding anniversary with his wife two years ago.
In an Instagram post, Makun said, "It's s been 15 years from boyfriend and girlfriend through the good, the bad and ugly, through rain and sunshine, through all the seasons of life that we have endured each other with love. I thank God that we have had each other to face it all as husband and wife for the decade that is only next door. God searched the world over and found you just for me. And He has blessed us with another awesome year. Happy Anniversary @midas_interiors my love"
Isn't he just the sweetest?
Kindly share your thought in the comment box below.