The Cleric who collected 5ook from cross-dresser Bobrisky calls him out to change his dressing. Social media was on fire with the news of Nigerian male barbie, Bobrisky donating N500K for Mosque building, which was reportedly not rejected by the Muslim clerics. A Twitter user @FFaxie who shared the video from Lizzy Anjorin's coronation where Bobrisky donated the N500k, wrote;LmAo, Bobrisky is donating n500k for mosque building. alfa gba 500k neatly with no judgment. i love religion.
This is coming after Bobrisky and Liz Anjorin mercilessly dragged a man who went on the actress' page to insult Bobrisky. Liz Anjorin had shared a photo of Bobrisky at her turbaning, and thanked him for coming to show his support. She also said Bobrisky was misunderstood by most and informed her followers that he's just a nice person, who came up with an ingenious way to escape poverty.
However a follower who commented on the post and also bashed thecross dresser,, got dragged by the duo.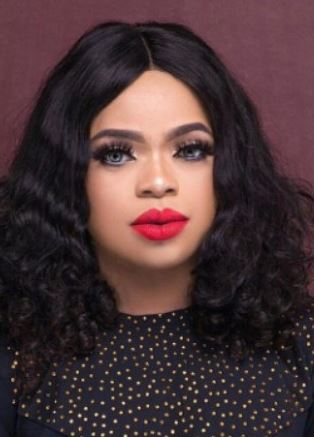 Bobrisky, Nigerian self-acclaimed "drag queen" and cross dresser in a recent post on Instagram disclosed his mum is dead, which apparently, has been discovered to be a LIE! with the truth uncovered. According to Enquirermag, new revelation shows that bobrisky's mother is not dead, that the mother, popularly known as Alhaja Bollington is hale and hearty.. Revelation also indicates the reason why Bob neglected his family, including a photo of his nephew Gideon, who looks just like him.
Read below;
Gleefully dishonest, intentionally ambiguous, eternally bored, and unfathomably manipulative, self-styled queen of social media, Idris Okuneye a.k.a Bobrisky is no doubt Nigeria's ultimate master of deception. For whatever his/her reasons for denying his mother and to the extent of proclaiming the innocent woman of substance as being dead, the controversial cross-dresser sure needs to see a psychiatrist.
Stunning facts have emerged on the true position of Bobrisky's mother and the woman is far from being dead. The woman of substance who's popularly referred to as Alhaja Bollington is hale and hearty, in fact, she lives and has a big provision store inside Magodo in the heart of Ikeja, Lagos, this much Enquirermag can authoritatively disclose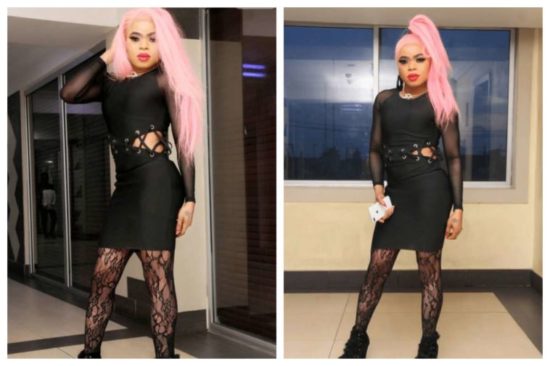 The popular cross-dresser, Okuneye Idris otherwise known as 'Bobrisky' was captured by a shopper while he was picking sanitary pads at a store. Bobrisky once again threw his followers into a dilemma concerning his gender with the video which was shared on Twitter.Infact , Nigerians have been wondering what the crossdresser wants to do with a sanitary pad.
Source: Nairaland
What do you think about this? Please share your thoughts with us below