Earlier this week, Chris Brown was briefly taken into custody in Paris over a rape allegation. As The Daily Beast previously reported, "The 24-year-old alleged victim, identified only as 'Miss. K' in court documents, told the French tabloid Closer on Jan. 22 that Brown, his bodyguard, and a third man raped her in Brown's hotel room after they met at a club.
She claimed that while there were several people in the hotel room at the time, Brown barricaded her in another, smaller room while he and the other men allegedly assaulted her." Brown was quickly released without charges.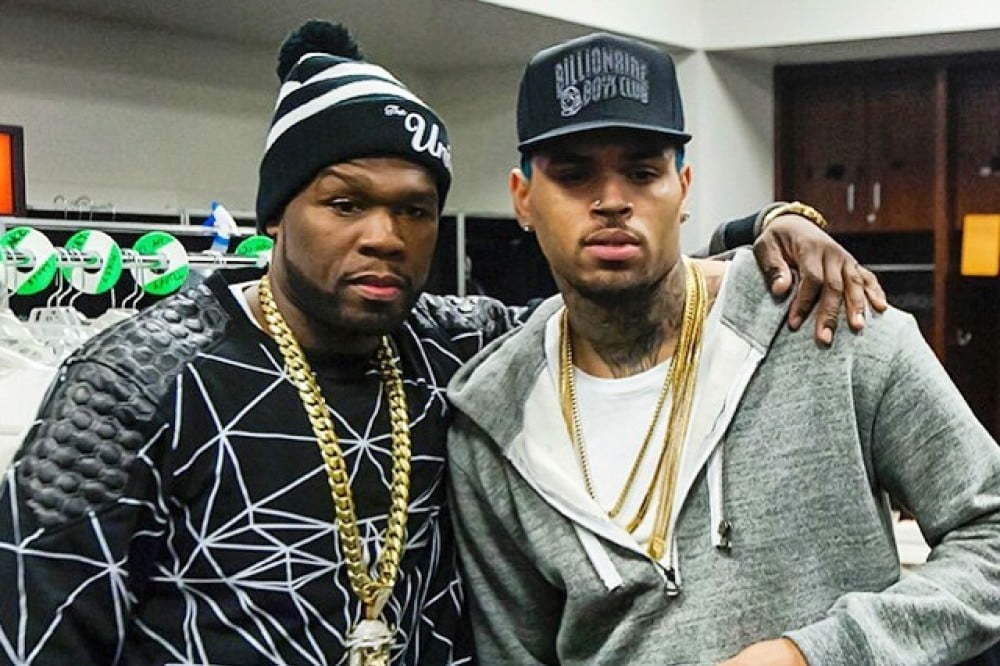 50 Cent has never been one to spare an opinion, controversial though it may be. In truth, the man has always been somewhat cold-hearted, from his "How To Rob" days, to the Ja Rule beef, to "If He Dies He Dies-ing" Rick Ross. Given his seemingly accepted status as a new age Instagram provocateur, it's difficult to discern whether 50's perspectives are ever truly sincere. Now, however, he appears to have offered a rare moment of compassion, reaching out to former collaborator Chris Brown during a tumultuous time.
"I believe you Chris," writes 50, alluding to the ongoing Rape Allegations facing the megastar. "Good because this ain't right." The co-sign makes 50 the latest prominent voice to stand up for Chris Brown, joining the ranks of Joyner Lucas, T.I., Boosie and more. For what it's worth, Brown has defiantly declared his innocence, going so far as to slap "THIS BITCH LYIN" on an official line of merchandise.
Now, Brown is responding to his latest arrest with a merchandise drop. Specifically, his clothing line Black Pyramid is advertising a "new Paris edition" of the "This Bitch Lyin'" tee. Black Pyramid posted the $38 shirtfeaturing an image of the Mona Lisa on Instagram one day ago. Comments on the post include, "Make her suffer," "Profit off that lie," and "I know to many people it will seem like it's 'too much' but did the girl think it was too much to cry rape?… Chris is just trying to make his coins."
You can see 50's loyalty to Breezy here, via 50's IG page. The post comes during the tail end of his feud with Love & Hip-Hop's Teairra Marí, which has prompted the rapper to "ready the strap" in a quest to secure his long-overdue bag.