They say two is better than one which is why today we are spotlighting 4 celebrities who don't have to work a day because they have really rich hubbies.
1. Caroline Danjuma
Ever watched a movie where Caroline Danjuma starred in and wondered back then if she truly is a Nigerian or some Spanish actress who decided to give Nollywood a try? This just goes to show how thrilled and amazed a lot of people were of her beauty. She is one of those actors who gave their best when it came to acting until she got hitched and went 'missing in action' from the tv scenes after getting married.
Caroline Danjuma got hitched to business magnate, Musa Danjuma in 2007. Musa Danjuma is the younger brother of Gen. Theophilus Danjuma and has a vast interest in a number of businesses including shipping and paint industries. The marriage between these two, however, didn't last as they pathed ways years after the union which was marred with controversies. However, the marriage produced three beautiful children.
2. Omotola Jalade-Ekeinde
Omotola Jalade-Ekeinde is probably the oldest age-wise and in terms of marriage on this list. She is not just one of the biggest stars to come out of this country but also has become a role model to a lot of people, even to some of her colleagues in the industry. We can't forget how she got married to her husband at a very very young age.
Captain Mathew Ekiende got married to Omotola when she was still a teenager and more amazing is that their wedding took place on bound, a flight from Lagos-Benin back in 2001. We all know how rich pilots from any part of the world are, and Omotola's husband isn't exempted in this list. He has had a very successful career spanning over two decades which has seen him fly commercially for different airlines across the country (Big bucks!).
3. Zainab Balogun
She is pretty, eloquent, gradually becoming a scene diva and she is not even slowing down anytime soon. Zainab Balogun is one of the new crops of celebrities who will be here for a long time to come. Starting off as a model to featuring as a video vixen in Naeto C's hit song years ago and later becoming one of the most admired tv personalities, Zainab has indeed achieved a lot in just a few years.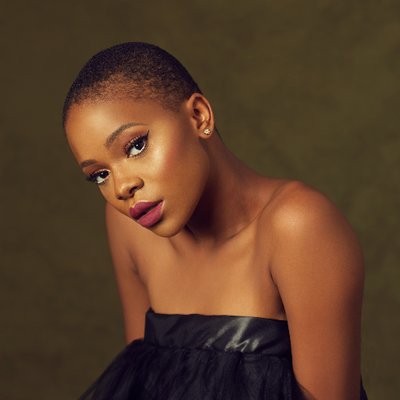 When celebrities decide to get in a relationship, the buzz is usually mad but Zainab kept her's under the radar from the prying eyes of the media. So when she decided to get married to Dikko Nwachukwu, not many saw it coming. However, she had a very beautiful wedding which was attended by who is who in the entertainment industry. Dikko Nwachukwu is an entrepreneur who has a major interest in the aviation sector. The guy is so bucked up, he has a license to run his own airline. He was previously married (Lost his first wife to cancer) but didn't stop him from finding love again.
4. Dakore Egbuson Akande
Dakore Egbuson Akande needs no introduction as she's one of the biggest names in the entertainment industry, Nollywood to be precise. Dakore's acting career has been one which we've all watched blossom over the years. One can't mention Dakore's name without mentioning how pretty she is and how her beauty attracts fans and admirers.
In 2011, Dakore Egbuson Akande got married to Olumide Akande in a very beautiful wedding ceremony. Just in case you don't know who Olumide Akande is, he is the first son of Nigeria's former richest man, Chief Harry Akande. They have remained one of the richest families in the country with investments in different sectors of the economy. Every time we've seen a photo of Dakore and Olumide we are always in awe the way they look beautiful together.
Source: Yabaleft
What is your opinion on this list?