Kemi Lala Akindoju, a Nigerian actress and movie producer who has been making waves in the movie industry since year 2012, has shared with budding actors tips on how to build a career in Nollywood.
During a live session organised for potential actors and actresses, Akindoju said the most reliable feedback should always be sought from "people other than family members".
She said: "You need to ask yourself some important questions before going into acting.
"You need to get people other than family members to watch you act because that is where you get the real feedback.
"You must understand the technical terms and offices in the industry before going for any auditions.
"Without your knowledge of the technical terms, you will be presenting yourself as a novice in the presence of the judges."
Akindoju, who started her acting career on stage, advised the actors to enroll in a drama school where they could be formally trained.
"If possible, take short courses in acting, cinematography, writing, amongst other fields," she said.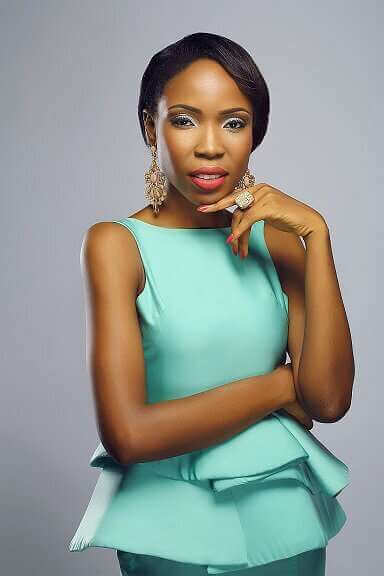 "Put in the efforts required to get to the peak of your career.
"Volunteer to work as interns or production assistants because when you work in theatre, you work on your body and it helps you memorize lines better.
"Aspiring actors can add value to themselves in many ways. Record yourself doing monologues and get people to watch.
"Follow producers, directors and training schools manuals on social media so you do not miss out when they call for auditions."
Kemi Lala Akindoju is a talented young Nigerian actress known for featuring in various stage plays and blockbuster Nollywood movies including Alan Poza with O.C Ukeje and more. She also won the Africa Magic Viewer's Choice (AMVCA) trailblazer award for her role in Tunde Kelani's 'Dazzling Mirage' in 2016.
Kemi who hails from Ondo State, Nigeria was born March 8, 1987. She attended The Fountain School, Surulere (Lagos) for her primary school education and then proceeded to Queens College, Yaba (Lagos) for her secondary school education. She studied Insurance at University of Lagos, and she also holds a master's degree in Media and Communication from the Pan African University. She got married to her husband, Gbubemi Fregene, in September 2018.
Speaking in an interview, Kemi noted that her nickname, 'Lala' was drawn from a childhood nickname she was given, 'Kemolala'. As the years progressed, the 'Kemo' part dropped and only 'Lala' stuck.
She started acting professionally in 2005, and her first appearance was in the play, All I Want For Christmas. For the first 5 years of her acting career, she placed her focus solely on stage performances. She was part of the team that started Theatre @ Terra – a theatre initiative supported by the cultural centre, Terra Kulture, which is located in Lagos. She was on stage every Sunday back to back for 3 years as part of the Theatre @ Terra project.
She has appeared in over 70 stage productions, playing roles such as Amope in Wole Soyinka's Trials of Brother Jero, Ojuola in Ola Rotimi's The Gods are not to Blame,  Sizwe in Athol Fugard's Sizwe Bansi is Dead, and Iyaloja in Wole Soyinka's Death and the King's Horseman. However, she shot into the limelight fully when she featured in Alan Poza – a Charles Novia film, which was released in 2012. She also stars in hit MNet TV series, Tinsel as the character, Sheila Monroe.
Lala runs The Make It Happen Productions which is a production company targeted at telling African stories through all mediums; especially film, television and stage. She produced The V-Monologues in May 2013, worked as the casting director and associate producer with Ndani TV for 'Gidi Up' and played the lead role in Tunde Kelani's Dazzling Mirage. She worked with 2Face Idibia, Kunle Afolayan and Dr. Victor Olaiya on the set of the "Baby Jowo Remix" video in which she featured.
Lala is the convener of Open Mic Theatre, a hub for actors to bond and network and a one-stop shop for fresh talent. She is also passionate about changing the world and has become a global shaper with the World Economic Forum. She has since been selected to attend the summits in Addis-Ababa and Davos and the US.
Kemi Akindoju is such an inspiring actress and I hope she has inspired you all who are aspiring to be actors someday with these tips.