Two laws most people take for granted are driving while using a cell phone and driving drunk/tired. They are not just laws but very strong safety precautions which goes the long way to protecting lives of motorists. In a trending video sighted on Instagram, South African rapper known as Moozlie was involved in a motor accident while driving home after having a date with the boyfriend; she went live on Instagram as she was driving and then the unexpected happened.
In the live video stream which was still recording at the time of the incident, we could conclude that another car bumped into hers with the windscreen cracking severely. We did further research to know of her current situation (health status) and we found out that she's doing well but the car is a total write off; which means the vehicle is totally damaged beyond repairs. A tweet from her supposed cousin confirmed this.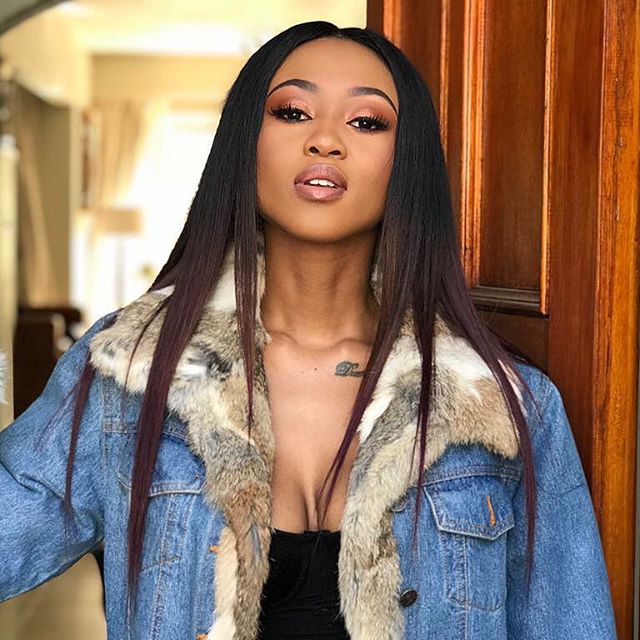 The damaged vehicle is not the problem here but her human life she risked just for mere pleasure; what would she have gained if she had lost her life through this accident and then her insurance company covers for the cost of the car which will later be enjoyed by a relative?
We should actually inculcate the habit of not using mobile phones as we drive and not driving drunk. For those who do not have their personal cars but travel with commercial vehicles, we should always be on the alert to caution the drivers whenever they are on their phones or look tired/ drunk. There's only one chance to live and that can't be traded for any dull-witted form of carelessness. Remember, You Only Live Once (YOLO)!!!
Before you watch the video of the accident, here's a short video of her few moments before the accident.
Source: Naijweb
What do you think about this? Please share your thoughts with us below.