The end of the year concerts are going on around town in their numbers, and here are some of the things that artists could do to make the concert experience a more interesting one.
So with December comes festivities and the return of the IJBG community and this year has seen more concerts than previous ones as more artists are realizing that they do not have to wait for the corporate to put them on before holding their headline shows.
This, on one hand, is good for the industry, but it has also given rise to a number of poorly planned events and bitter experiences.
Ahead of the remaining concerts that are lined up till the early days of the new year, we suggest five ways Nigerian artists can actually make their concerts more positively memorable and not a trending topic on Twitter for all the wrong reasons.
1. Timing 
The love story we never get tired of: @adekunleGOLD X @SympLySimi singing a duet at the #SimiLiveInLagos concert. ? pic.twitter.com/jGNvykOsWN

— Y! Online (@YNaija) December 10, 2018
Sigh, we really need to fix this. Now here is what we need to know concerning timing, there are a number of factors that leads to a concert starting behind the announced time and at times it is not exactly down to the artist, but it is at the artist's beckoning that the crowd have gathered, hence, he/she solely gets the blame as it should be.
On occasions, shows are delayed simply because the fans themselves have the 'African Time' fear steeped in their minds, so they all turn up many hours late and no artist wants to perform before a half-empty hall. At other times, it is down to the "VIPs" who have paid for tables or sponsored and organizers deem it fit to wait for them before anything proper happens.
But all said, there is no way a show advertised for 8 pm should be starting as late as 12 am or even 1 am in the morning, as the case is fast becoming the norm with top Nigerian concerts.
The longer the people have had to wait in inactivity, the less they are energized to create a proper concert atmosphere when the artist eventually shows up on stage. A few minutes late or even an hour is usually inevitable, but 3-4 hours late is absolutely inexcusable and while many many get away with it, the fans are beginning to demand for better, like the recent case of Simi which forced her into an open apology and we are likely going to see more of this in the days ahead.
2. Organization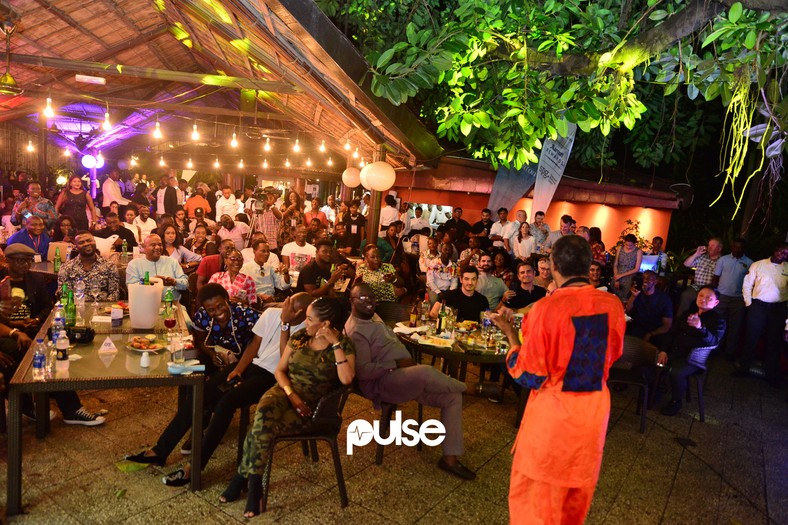 A lot of Nigerian artists are usually ambitious with what they plan to deliver to their fans at their various concerts, but very few are committed to putting in the work to make the execution right.
One cannot rule out the possibility of unplanned occurrences, so while you may have done so much work before the day of the event, it is also important to take into account the uncertainties that may arise and prepare a few backup plans for the unexpected. Ability to adjust your strategy along the way to respond to the occurring circumstances also comes in handy here.
With organization, clear objectives should also be set out on what the concert aims to deliver from minute one till the final song. There should not be room for too much period of inactivity or total silence on stage during the event. Performing artists should be well structured, with duration of their sets stated and committed to way before the event.
3. Find a good venue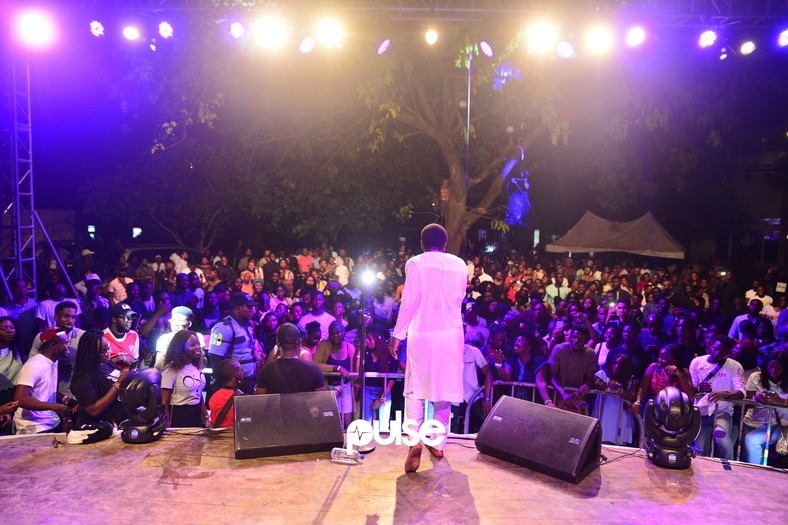 Your concert is not automatically a success simply because it held at the Eko Hotel and Suites or the expanse beach area at the Landmark centre [which is fast becoming the alternative], nope. A big venue does not always translate to a good venue.
Having been opportuned to have witnessed a number of concerts both from big and small artists, I would say one of the concert venues that I have found intriguing is the Terra Kulture hall mainly because of the visual experience it gives.
So what makes a great venue? The quality of sound in the hall. I have seen a lot of organizers struggle with making the sound at a place like Eko Hotel cohesive, it is important that in selecting a hall or theatre as a venue, the containment of loudness, reverberance and clarity should be high on the list.
Still, on what makes a great venue, does the stage give you that setup where everyone attending feels like a part of the experience or are some section usually cut off from the fun? is it a hall that allows for full participation even with tables or it is one that favors a standing crowd only?
Size also needs to be carefully considered. It is good to sell out a 20,000 hall with people standing everywhere, but it looks much better to provide a convenient hall that holds the actual number of crowd it is designed for.
The size of the hall is important especially for status and bragging rights, but getting the right hall that provides an intimate setting providing the fans the true concert atmosphere is 'importanta'.
4. Line-up of artists
December 21 – AfroPolitan Vibes concert pic.twitter.com/5dYV08b7rD

— The Upcoming Artist Guide (@Thejollofdiary) December 1, 2018
Now, this is another major one. The line up of performing artists is not one that should be left till the day of the concert when you begin to get names of people who have gathered at your hotel door seeking for a platform.
Many at times, artists forget that when they announce a headline concert, the crowd who have enjoyed your music all year long actually want to witness you perform it live. They want to relieve the 45plus minute album experience and when you pack your concert with as much as 15 upcoming artists whose genre even deviates from yours and only show up on the day with a performance CD, it is not you supporting those on the come up, it is you hiding behind those acts to deny your fans what they truly came to see.
Using a number of supporting acts is fair, find a balance and then bring in your friends on stage especially those who have worked with you on past songs and most times, when they come on stage, except when you need to go change and prepare for your next set; stay, introduce them, perform with them, the fans came to see you on stage and you actually need to be on stage.
5. Truly go out there and perform
A host of big-name artists with bop heavy anthems rely so much on their songs that they actually fail to give their best when they come on stage.
Hearing the crowd sing along to your song is a dream come true for many artists but hearing you actually sing to them live is the reason why we have concerts in the first place. I have watched someone like Burna Boy take to the stage and he didn't even have to perform 'Ye' as the audience chorused every word immediately he began, but despite relishing the moment, Burna had to start all over again and this time he sang and performed the song for the fans.
Elements of surprises should also be infused in our set, from simple details as what you wear to how different you sing a familiar song. A concert provides a great ground to surprise the crowd by showing off an instrument they didn't know you could play before, bringing on stage someone who was not on the bill but a huge fans favorite like Adekunle Gold did in bringing out Asa or doing covers of popular songs, those are the moments that truly add up to make a concert special and memorable.