The much anticipated comedy flick 'Chief Daddy' has opened big at the cinemas  with 40 million naira.
Over the weekend, the new comedy from EbonyLife Films, Chief Daddy, debuted in cinemas across the country.
According to a statement from EbonyLife Films, the comedy got off to a superb start, selling over N40 million worth of movie tickets in its first three days of regional release.
The statement further noted that the figures exclude advance and private screenings of 'Chief Daddy' prior to its release.
According to FilmOne distribution, the movie chalked up the second-highest opening weekend for a Nollywood film in 2018 and the third-highest-ever opening weekend for a Nollywood film.
'Chief Daddy' makes the fifth consecutive number one feature from EbonyLife Films, following Fifty, The Wedding Party, The Wedding Party 2 and The Royal Hibiscus Hotel.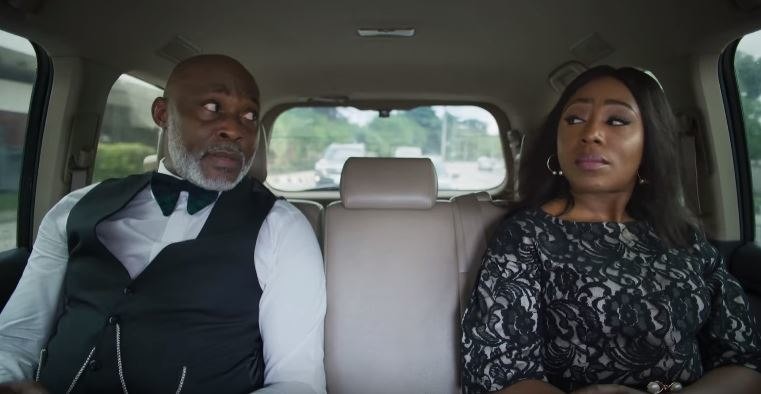 Moses Babatope, COO of FilmOne, distributors of Chief Daddy, is elated at the news saying, "Chief Daddy maintains Nollywood's 12 consecutive weeks of dominance at the top of the Nigerian box office since September 28. What looked like a very lacklustre year for Nollywood is proving to be one of the strongest years ever for the industry. Congratulations to Mo Abudu, Ebony Life Films, Niyi Akinmolayan, and the cast and crew for this wonderful performance."
The N42.6 million debut has Chief Daddy officially surpassing The Wedding Party, Nigeria's highest grossing movie, which had a N36 million opening weekend.
The movie, which features some of the best actors in Nollywood, places Niyi Akinmolayan as the first film director to have two number one movies in the same calendar year (The Wedding Party 2 and Chief Daddy).