The 40 year old Dakore Akande has disclosed to the public that her refusal to take up romantic roles in  movies has affected her growth as an actor. The Nolly-wood star, upon realisation, said she had a conversation on the matter with her husband, Olumide Akande. She made the disclosure during an appearance on television where she was asked if her marital status plays a role in her choice of roles. The actor said: "I consider it (marital status). That's for sure because certain scenes, roles can cause some friction.
"And I have done some of those roles recently. I did try for a long time to run away from romantic roles, but I was not growing, I wasn't challenging myself. And I did not want to censure myself any longer."The 40-year-old star of 'Isoken' also spoke on her decision to take a brief hiatus from film making after her marriage in 2011. She said: "I wanted to be 100 percent a mom and a wife because I got pregnant quickly after, and that took me away.
"I wanted to really focus and be a mom to my kids. And just when I had the first one, I got pregnant with the second one. By then, I had already started coming back to film. I had shot 'Journey to Self', 'Unconditional Love'."Egbuson-Akande, who dropped out of the University of Lagos midway into her degree programme, said she is happy with the paths she has taken in her career and life."I am very happy with my choices, I am very happy with the way I came into the industry. It's been a great run," said the mother of two.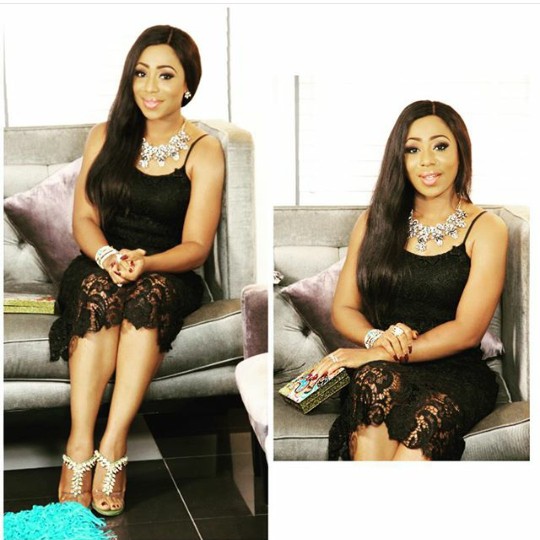 "Since the beginning of my career, I have been selective of the kind of people I work with, and the kind of scripts I accept. It's part of having the spirit of excellence. My passionate kiss with RMD comes with the job. I try as much as I can to steer away from such romantic roles, but I can't
keep steering and find myself totally out.
"However, my husband and I have an understanding. At the end of the day, I'm his wife; he is the one I go home to. He is the one I love. He is the father of my kids. RMD and I also have a connection, we have done such movie before. We both understand duty call." On having another baby after her two beautiful girls, Akande said she is done with child bearing. "Yes, I'm done. Enough! I have two beautiful girls and that is it. We are good." she said.
Isn't Dakore a beautiful and reasonable wife?