The Nolly wood actress Rita Edochie got back to her fans for criticizing  her  appearance. She replied  her fans that dropped negative comments on her make up. She considers her makeup to be the best.According to Mrs Edochie, her makeup is the best in the world, and since her husband doesn't complain about it, then no one has the right to complain.Rita Edochie comes from Nigeria in Anambra state. She started her acting career as an actress in 1997. She is a famous face in the Nollywood movie industry.
However, the Anambra-born top actress appears to have taken a leave from the Nigerian movie business. Her real name is Rita Tony Edochie. She was brought up by her uncle, Mr. Okaka since her childhood.
She studied at Onitsha for her secondary school education. She got married to Tony Edochie of Anambra Broadcasting Service soon after completing her secondary school education.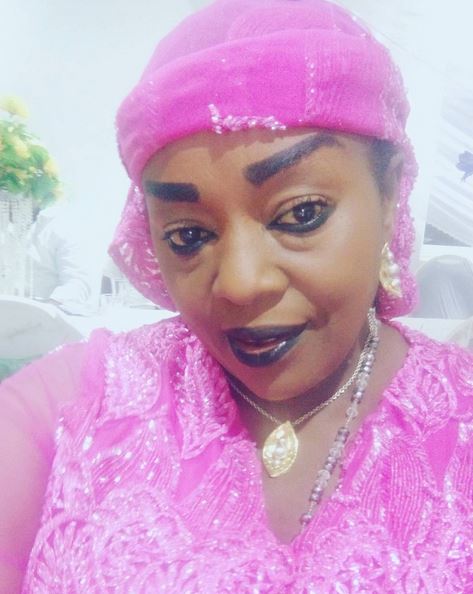 Later, she joined the University and graduated in 1990. Anambra Broadcasting Service (ABS) was her first employer after finishing her university studies. Eventually, she ventured into acting, a practice she loves mos
Rita Edochie's family is very wide and compost of actors. Many people wonder if Rita Edochie and Pete Edochie are husband and wife. Well, that is not true.
Pete Edochie is a veteran successful Nollywood actor in both Nigeria and Africa. He is one of the most common faces in contemporary Africa. She is the wife to Pete Edochie's younger brother and thus a family member to the legendary Nollywood actor. Rita Edochie has been married to Tony Edochie for over 30 years now. Therefore, Rita Edochie is married to the younger brother of Pete Edochie, contrary to what many people tend to believe.
She is married to the younger brother of the legendary Nollywood actor, Pete Edochie and is a mother of four children. She has several grandchildren as well. She is a graduate of Mass Communication and has featured in uncountable movies. She starred in the movie "Waterloo" and is popular for taking up motherly roles.
Rita Edochie has a cordial relationship with her brother-in-law, Pete Edochie. He is the elder brother to her husband, Tony Edochie. Rita followed the footsteps of Pete Edochie by joining Nollywood Movie Network.
In accordance to the response she gave her fans, some of her other fans considered it not necessary while some considered her action to be the best.
Do you consider her action necessary or irrelevant? Drop your suggestions.