Davido's baby mama has expressed gladness over not bleaching her skin. She revealed that her mum stopped her from altering her dark complexion and she's grateful for it In this present age where altering your complexion or enhancing your body figure is trendy, it's not odd that a woman will be celebrating staying how she's made.
Davido's baby mama, Sophia Momodu, recently shared a post, where she expressed gladness that she didn't bleach her skin earlier in life. In her post, Sophia revealed that her mum didn't let her bleach her skin even though it seemed like a good idea at the time.
Many years have passed and she has learned to embrace her brown skin. She stated that she's happy she was stopped and many people can relate to why such a thing will be an achievement for her.
It is also important to note that Sophia is beautiful just the way she is and this is evident in the photos she shares on the gram. Here's her post below: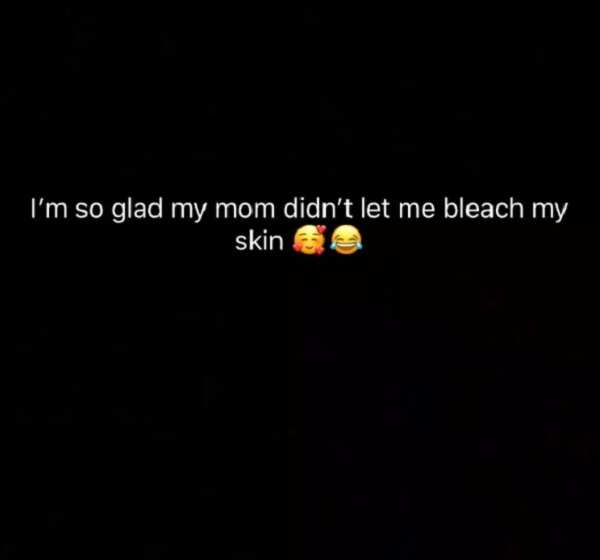 To a certain extent, bleaching is stigmatised in Nigeria even though it is widely practiced in the society. It's probably why recently, Mercy Aigbe took offense when a fan suggested that she was bleaching her skin. She immediately slammed the fan and threw insults in an attempt to defend her rather refined skin complexion.
Nollywood actress, Mercy Aigbe has grown more beautiful everyday as the years go by. The mother of two leaves her ardent fans in awe with each flawless look shared on her social media, with some being bold enough to ask the mother of two her beauty secret.
One of such curious fan with the handle, @sshpre even went ahead to ask the popular filmmaker for remnants of her bleaching cream, in one of the recent photos shared by the stunning lightskin actress.
In his words;
"Auntie ur skin Na die! I know haters will say Na bleaching cream, ehn no lele, I Dont mind having the remnants inside d container joo auntie me #pityface"
Down memory lane shows that the fan's compliment was well placed as the photo below shows Mercy Aigbe holding her baby boy at his naming ceremony in 2010, looking like the ravishing beauty that she used to be…
What do you think of this? Please leave your comments before.