IK Osakioduwa Narrates His Ordeal Of Police Brutality; Accuses Police Was Driving On The Wrong Lane (Video)Radio and television on-air personality, Ikponmwosa Osakioduwa, popularly known as IK, has taken to his Instagram page to narrate his encounter with some officials of the Nigerian Police in Lagos.
Watch video below.
The Big Brother Africa TV host, said the police officers were breaking traffic rules by driving against traffic on Admiralty in Lekki, towards the roundabout, and in the process, they hit someone's car then came down to harass the innocent man even though they were wrong.
IK said he intervened to let them know that they were wrong but they turned on him and began to harass him and hit his car, not minding that his children were in it.The Rythm FM Lagos OAP, is now calling on the Nigerian Police to check their officers so as to bring an end to police brutality in Nigeria.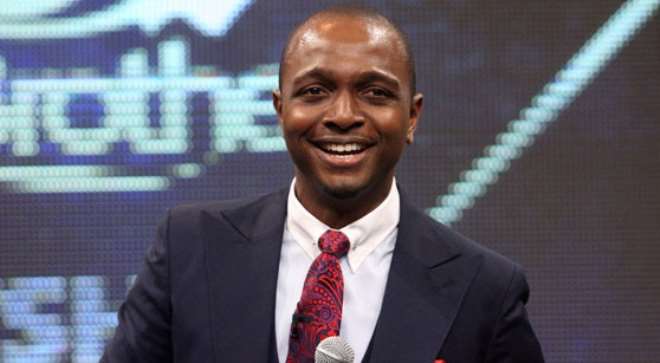 He wrote, "@policenglagos please explore ways to check the FEW in your ranks that spoil the reputation of the rest.
IK Osakioduwa who was born in Lagos, Nigeria to homemaker Felicia Oviawe and Brigadier General Samuel Oviawe, he is the middle child of five children. I.k. started out on stage at a young age, acting in stage plays and being in the choir as early as age 7. At age 15 along with some of his siblings and cousins recorded a tape in which he pretended to be a radio show host taking calls from listeners. I.k. attended The University of Lagos where he got his start in the television industry on a show called Campus circuit television which aired on Africa Independent Television.
After that he took a break from the industry to concentrate on his education and he graduated with a degree in Economics.He started hosting the reality series in September 2009 taking over from Kabelo Ngakane. Big Brother Africa went on to phenomenal success, putting Osakioduwa in the continental spotlight.
The following year, when he became the sole host, Osakioduwa's on-screen enthusiasm and wit made him an milestone sensation, and the show was seen by millions of viewers in the continent. Osakioduwa inked a deal with MNET Africa to continue to host Big Brother Africa, making him the most sought after reality television host in Nigeria / Africa to date. He says, "BBA was the first show I'd done of this magnitude.
Tell us what you think about this article by leaving a comment..