American singer, Chris Brown, has opened up on the infamous 2009 fight between him and his them girlfriend, Rihanna. Speaking on the fight in a new clip from his documentary, Chris Brown.
Welcome To My Life, the singer revealed that the epic fight was because he was sexually involved with another woman who worked for him despite having told Rihanna that there was nothing between them.
Chris Brown revealed in the clip which surfaced online that his confession to the crime was what led to the fight between them. He further added that she hated him leading to both parties trading punch.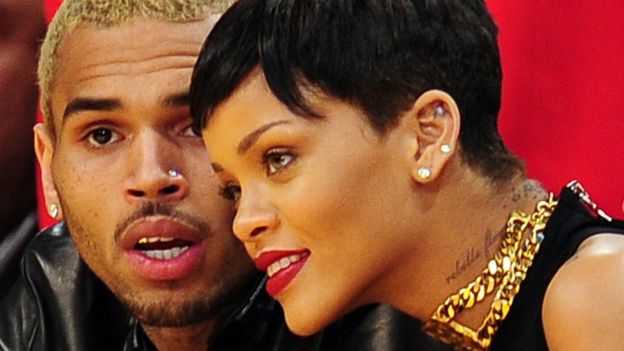 Chris added: "After that, I tried everything. She didn't care, she just didn't trust me after that.
"From there, it just went downhill because it would be fights, it would be verbal fights, physical fights as well. I still love Rihanna, but I'm just going to be honest – we would fight each other, she would hit me, I would hit her, but it never was OK."
Chris Brown revealed that the fight erupted after Rihanna spotted the woman whom she suspected he was having an affair with at Clive Davis party.Chris revealed that he had prior to that night warned the woman to stop showing up at places where he and Rihanna would be at but she didn't listen.
He added: "That changed my life. The person comes in, comes right to the table and says, "Hey what's up y'all." And I already know it's an issue, so I say "Hey cool" and I keep it moving. I look over at Rihanna and she's bawling, she's crying."
Chris Brown revealed that he offered Rihanna his cell phone to go through as confirmation that he never knew the other woman would be there but to his surprise, the woman had indeed texted him that she would be at the same party.
Rihanna upon seeing the message was reported to have flared up. Brown said: "She starts going off, she throws the phone, "I hate you!", she starts hitting me, we're in a little Lamborghini, you know she's fighting me."
Brown added that he pleaded with Rihanna but she wasn't having it.
"Like I remember she tried to kick me, just like her beating sh*t, but then I really hit her. Like I punched her, and it busted her lip, and when I saw it I was in shock, I was "f**k, why did I hit her like that?" So from there she's…spitting blood in my face, it raised me even more. It's a real fight."