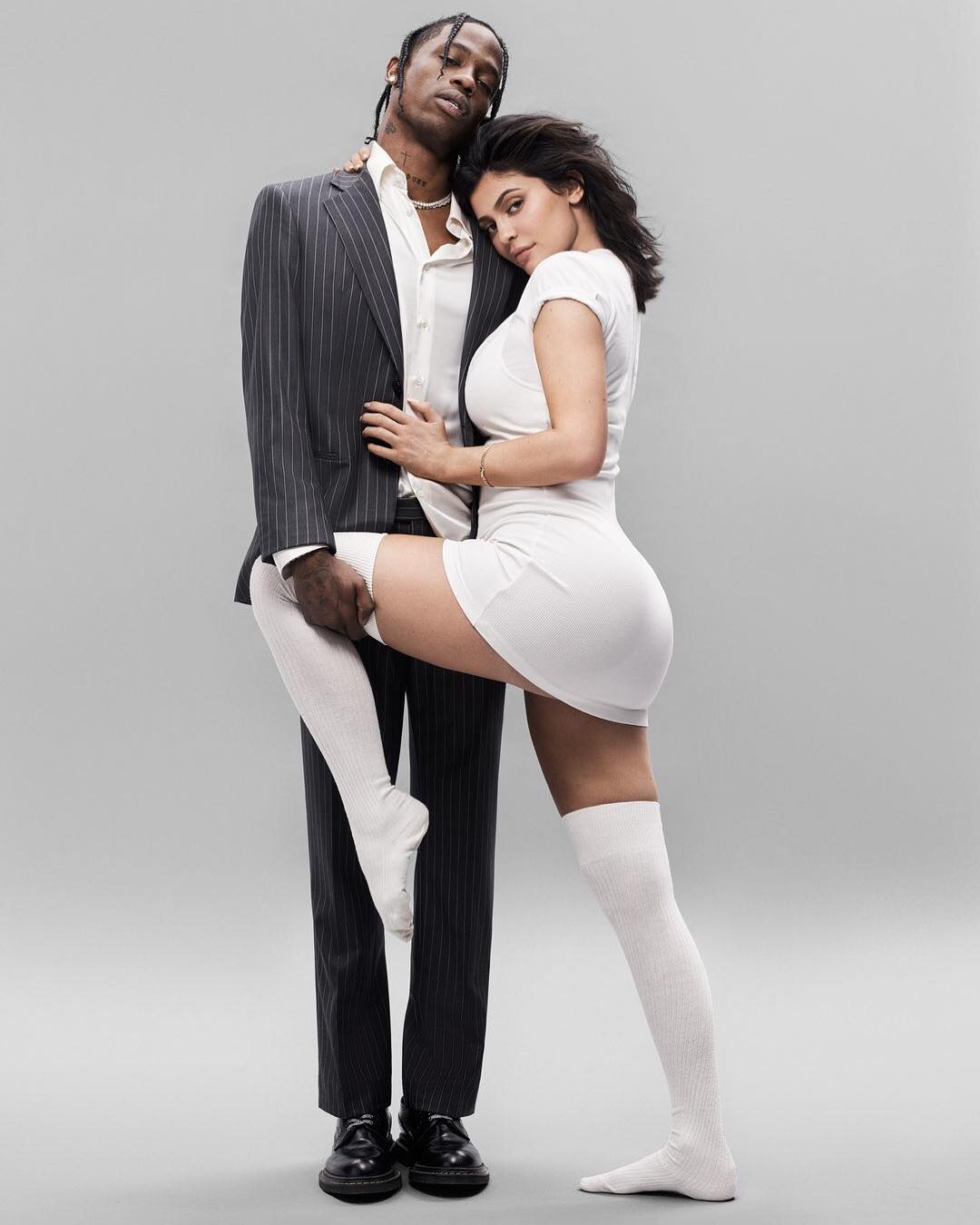 The couple who welcomed a daughter, Stormi, a few months back share with GQ'sMark Anthony Greenrare details of their relationship; how they met, fell in love and keep their relationship private. Green didn't miss the opportunity to ask Scott and Jenner of the famous Kardashian curse and this was what Scott had to say: I don't even be looking at motherf**kers. I don't be looking at shit. Kylie actually likes me for me. I'm on my own island. So hey, come over there to Astroworld. I'm not into all the other shit. I don't get involved. I'm over here. Kylie is different. Kylie also spoke about how she makes sure Travis doesn't get overwhelmed by all the paparazzi and not so flattering headlines. She had this to say:
Well, for all the news stories, it's how I get over them so fast. Trav, for example, he's like, 'Wait…but how do you just get over this?' He gets more angry about things. It's not just him. It's Jordyn [Kylie's best friend] who I've seen affected. It's everyone around us that aren't used to it. And we're just like, "Oh, that'll go away in a day." I know these stories aren't going to matter, so don't even let them affect you, you know? I think you're correct. But it's not just men—it's friends, it's people who come and just don't know how to handle it. It's the negative. There's a lot of people who love us, but there's also a huge handful of people who don't like us. For the shoot, Kylie and Travis Scott were styled by Madeline Weeks and photographed by Paola Kudacki.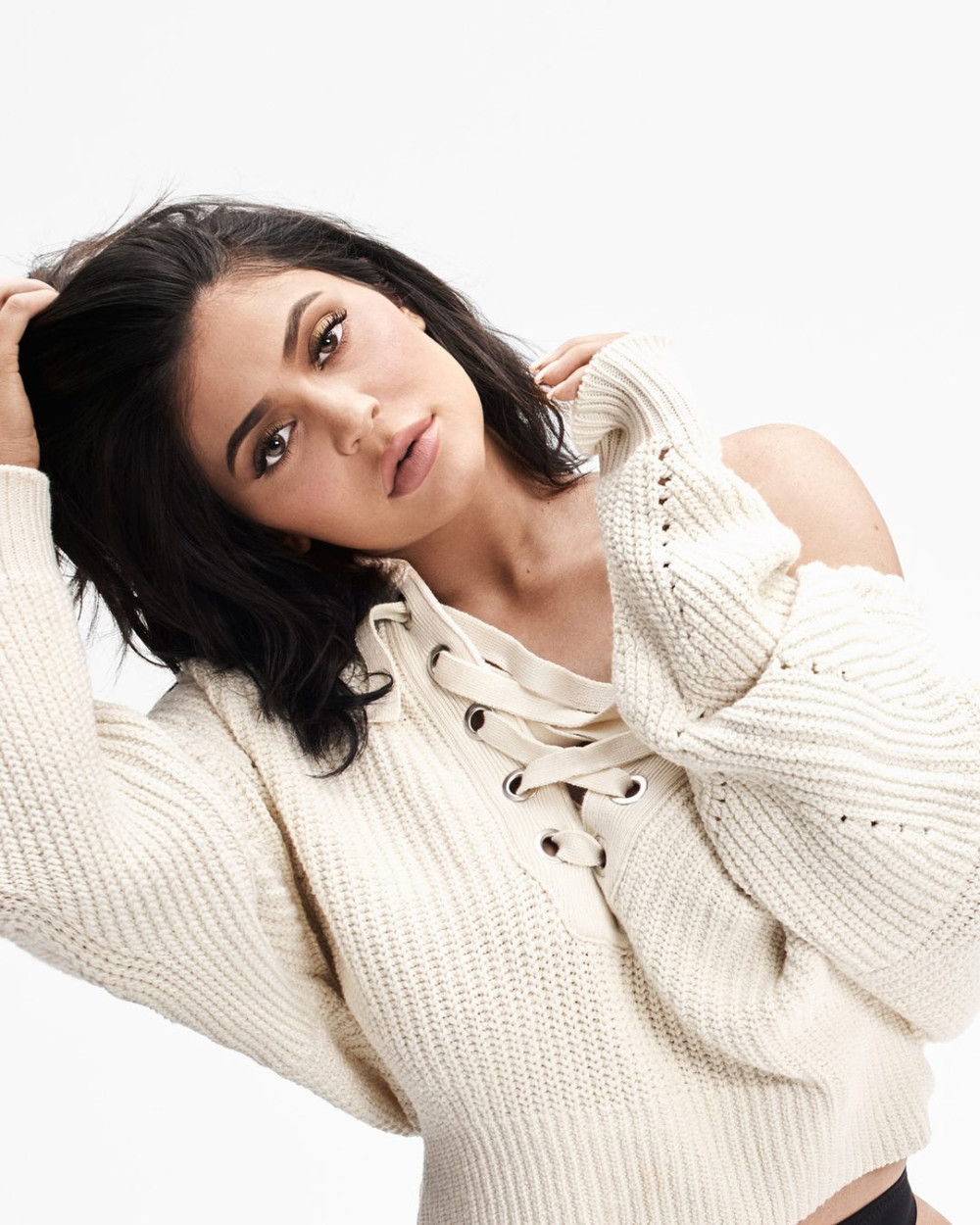 She's a billionaire business mogul. He's the most electric rapper in the game. How did they come together? How do they make it work? And can they survive the Kardashian Curse? Mark Anthony Green sits down with the world's most powerhouse power couple. It's Kylie, from the jump, who controls the tempo. The youngest Jenner and her well-oiled glam squad bounce around Milk Studios, in Hollywood, with supreme purpose. Her half-male, half-female contingent is like Ocean's Eleven, except with more crop tops and lip fillers. And instead of a case full of phony casino chips, there's just a roller bag full of luscious hair extensions that need meticulous untangling. Midway through the shoot, the photographer and stylists start praising a particular photo on the monitor, but King Kylie shuts it down. "People are going to turn it into a meme," she says, like some kind of social-media medium. "Let's move to something else." She later tells me that Kim and Kanye are the ones who taught her to be more assertive on creative things. "I just want the best cover photos for me and for you guys."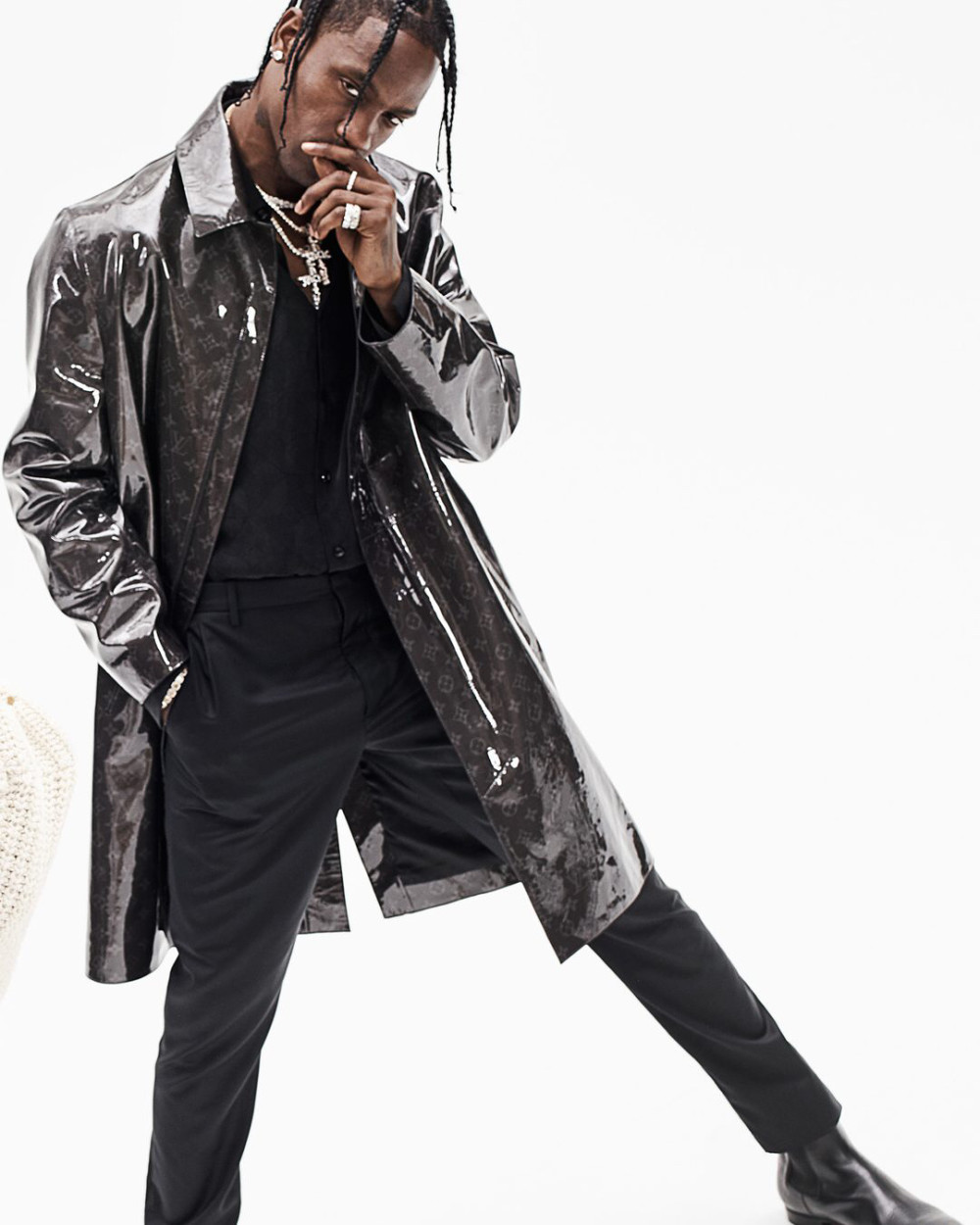 smaller team with him. Just his manager—who works from a laptop the entire shoot—and a bag of what smells like some of California's loudest weed. Between shots, he just kind of paces around, with his head down and his lanky limbs covered in expensive clothes. A wall or photo light would stop him and send him in a different direction. He looks like one of those Microsoft screen savers from the '90s, careening off the edges of the monitor. "He was whispering to me the whole time," Kylie tells me afterward, smirking. "He just doesn't like taking the photos." Travis hates anything that slows him down. (He even hates restaurants; the man despises wasting time in restaurants.) And he admits that he's "impatient as a motherfucker" during photo shoots, despite really liking the end result. But it isn't simply young angst that makes hurry-up-and-wait painful for Travis. It's "la flame"—the internal fire, the rage, "the piss," as he calls it, aggression in its funnest form. It's why Travis, a decade into a notoriously energetic career, has made his case for having the best live show in hip-hop history.