While mobile solutions used in money transfers have been successful in Nigeria, there has been a slow approach and acceptance thus far from the Nigerian authorities on the regulation and use of Blockchain and Cryptocurrencies.
In Nigeria, the Central Bank is yet to issue any regulation on Blockchain and Cryptocurrency but it has announced that a white paper will be released soon on the regulation and use of cryptocurrency. So far, Nigeria has kicked against the use of cryptocurrency because of the risk of fraud to Nigerians, thus they have adopted the wait and see approach. The approach in accepting blockchain and cryptocurrencies by the Nigerian authorities is noteworthy because it has been reported that Nigeria has the third largest Bitcoin holdings in the world as a percentage of GDP.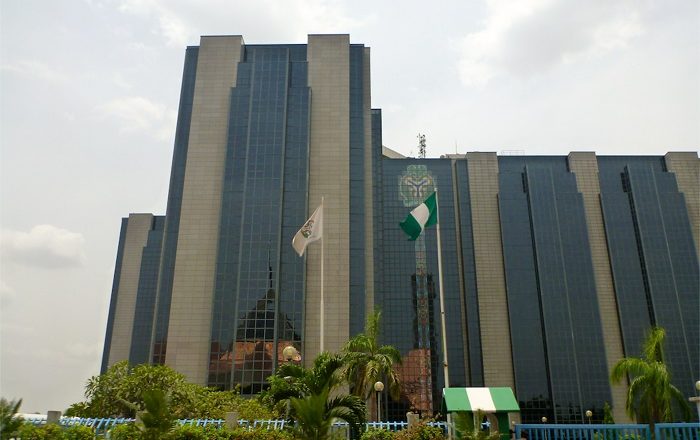 So while Nigerian regulators continue to review the regulation and use of Blockchain and cryptocurrencies, it is important for individuals to know how to start a career in Blockchain as there are many jobs and roles associated with it.
The past 18 months has seen the emergence of a revolutionary technology called Blockchain. This new tech which involves the distribution of ledger is solving problems faced in so many industries from supply chain, healthcare, real estate to education is currently being adopted in these sectors and may others.
News has been awash about many of such partnerships and collaborations resulting in the initiation of pilot Blockchain-based projects. Due to its multiple cases of its use, Blockchain continues to receive endorsements from industry experts, entrepreneurs and global leaders. In fact Blockchain is viewed as cornerstone of the next industrial revolution. So if you want to make a living from Blockchain technology, this might just be right time to achieve it.
The successful deployment of Blockchain technology across various industrial sectors and its potential to lead the next industrial revolution has heightened the demand for Blockchain-based jobs. Both TechCrunch and Upwork have reported that Blockchain jobs were the second fastest growing jobs in the labour market and also topped the list of twenty fastest growing skills. They also went further to say that 1 Blockchain developer could have as many as 14 job openings.
In as much as Blockchain technology is significant waves, the job sector is relatively new and its career path is yet to be tried comprehensively. Thus starting a career in Blockchain technology can seem experimental and the path to accomplishment as novel as the technology itself
Blockchain Education
Before starting and establishing a successful career in Blockchain technology, it is important to understand that the current demand is for people who can regularly enhance their skills. Since Blockchain technology is regularly evolving, it is very important for individuals wishing to start a career to stay updated with the development are this field.
Understand the Basics
Understanding the basics of Blockchain technology is very essential before beginning a career in the field. Features such as Daaps, smart contracts and decentralization are the basis of Blockchain technology and it is important that any individual wanting to start a career in this field needs to know the basis of it.
For instance, an individual that wants to be a Blockchain technology Developer needs to learn and understand technical skills in distribution ledger technology which is the major part of their career. A wonderful starting point is JavaScript for website development and Solidity for Smart Contracts development. In fact you can even get a part time job by simply learning a programming language until your Blockchain technology related skills are honed properly. Thus a degree in computer science or something similar can be quite helpful here or one can go for some of the prominent online courses which have gained traction in our digital world of today.
Cryptography Training is Essential
Cryptography is gaining traction due to the movement of assets to the digital realm from the physical world. Blochchain's distributed ledger technology plays an important role in the management of assets as its technology facilitates digital assets protection via through cryptography. Large corporations rely on cryptography to protect their assets and failure in deploying codes can have a negative effect on the corporation's privacy as well as its customers. A successful career in Blockchain requires a top-notch cryptography course from a reputable online source such as Coursera and EDX.
Study the Theory of Distributed Computing and its applications
Nowadays when technology has gone to new levels, security and reliability are two of the most essential issue affecting organizations, users, and customers worldwide. This is why Blockchain has become important. Through it distributed computing, it offers novel tech solutions. However Blockchain deployment has been plagued by excess power consumption and some other issues like scalability. These issues needs to be understood by anyone going into the Blockchain profession and also proffer solutions for the successful application of Blockchain technology across different industries and sectors.
Become a member of a Blockchain community
Blockchain and Cryptocurrencies have booming communities that promotes its cause as a revolutionary technology. Several cryptocurrency projects which give rewards for task completion are available in the market today. For someone who wants a career in Blockchain technology, it is essential that the person participates in such projects because they serve as training "on the job".
To partake in such projects, the individual will need to connect with the Blockchain startup and offer his/her services that aid community outreach such as event organization, leadership talks or application development for Blockchains. By starting this way, the individual will gain a lot from networking and working with the right people in this novel Blockchain industry.
Chart your own course
Jobs in Blockchain technology are booming without a doubt, but there is a huge potential for the industry to grow further which wil benefit those working in this niche field. The time is right for Nigerians who want to work in this industry to get involved in Blochain communities and chart their own course to a successful career. Blockchain doesn't require years of formal education, the above discussed strategies should certainly help in creating your path.
 Article submitted by Dr Kelechi Anyikude, Software Developer and Digital Technology Analyst.