Nigerian business mogul, investor, philanthropist and owner of the Dangote Group, who is also known as the richest man in Africa, Aliko Dangote added a whopping sum of $6 billion to his huge wealth in 2018.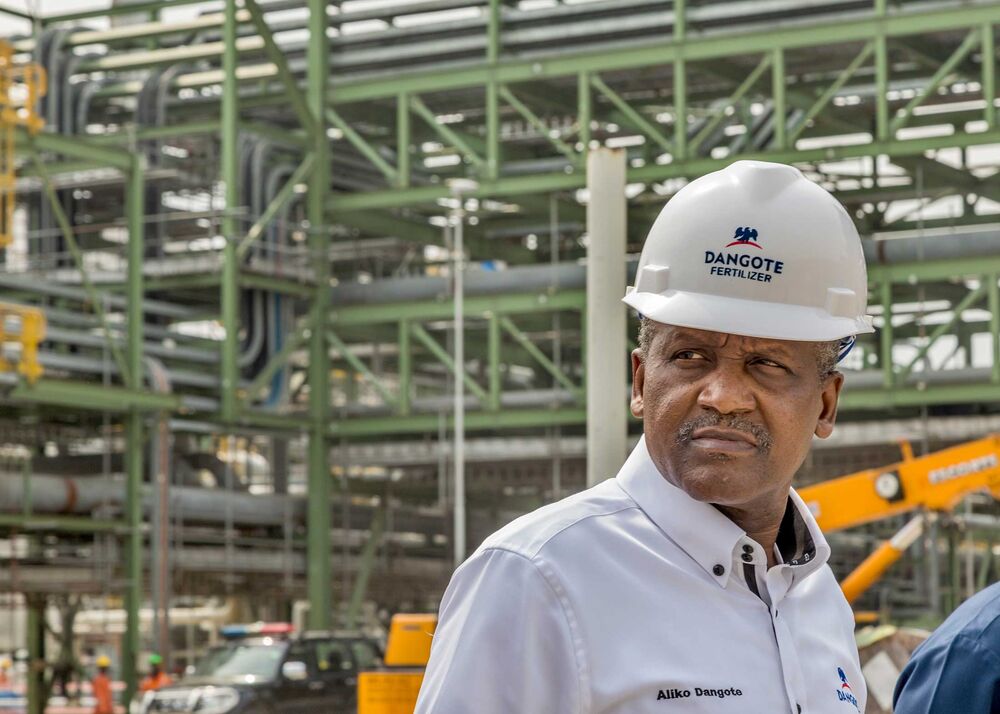 Dangote had frequented Forbes Top 100 list of richest people in the world, his peak on this list was in 2014 when he became the 23rd richest person in the entire world. Currently, according to the official Forbes website, the business magnate is the 66th most powerful person worldwide.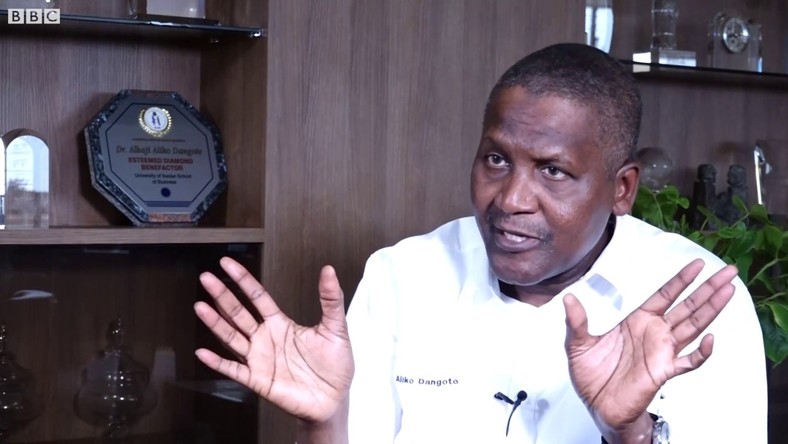 Dangote's business interests encompass many industries, including oil and gas, consumer goods and manufacturing which is subdivided into Dangote Cement, Dangote Suger, Dangote Pasta, Dangote flour, Dangote Fertilizer. According to Forbes, about 80% of his conglomerate's revenue comes from Dangote Cement. Interestingly, in 2018, Dangote industries made a whopping sum of 6 billion dollars worth of profit which is estimated to over 2trillion, one hundred billion Naira. It is assumed that this proceeds came from all his various industries.
As of Tuesday, 26 February 2018, Dangote's valuation spiked $5.81 billion or 53.6 per cent in a day. The new venture in Fertilizer adds significantly to his net worth. Dangote Cement Plc also for the first time in quantum years recorded an increase of N186bn in its profit after tax for the 2018 financial year. The financial statement for the year which was made available to the Nigerian Stock Exchange in which it was evidently showed that the company's profit after tax increased from N204bn in 2017 to N390bn in 2018.
Not forgetting that the Fertilizer plant is capable of producing 2.8 million metric tons of urea a year, sits on more than 6,700 acres of land along the coastal line of southern Nigeria and has been valued at $5 billion.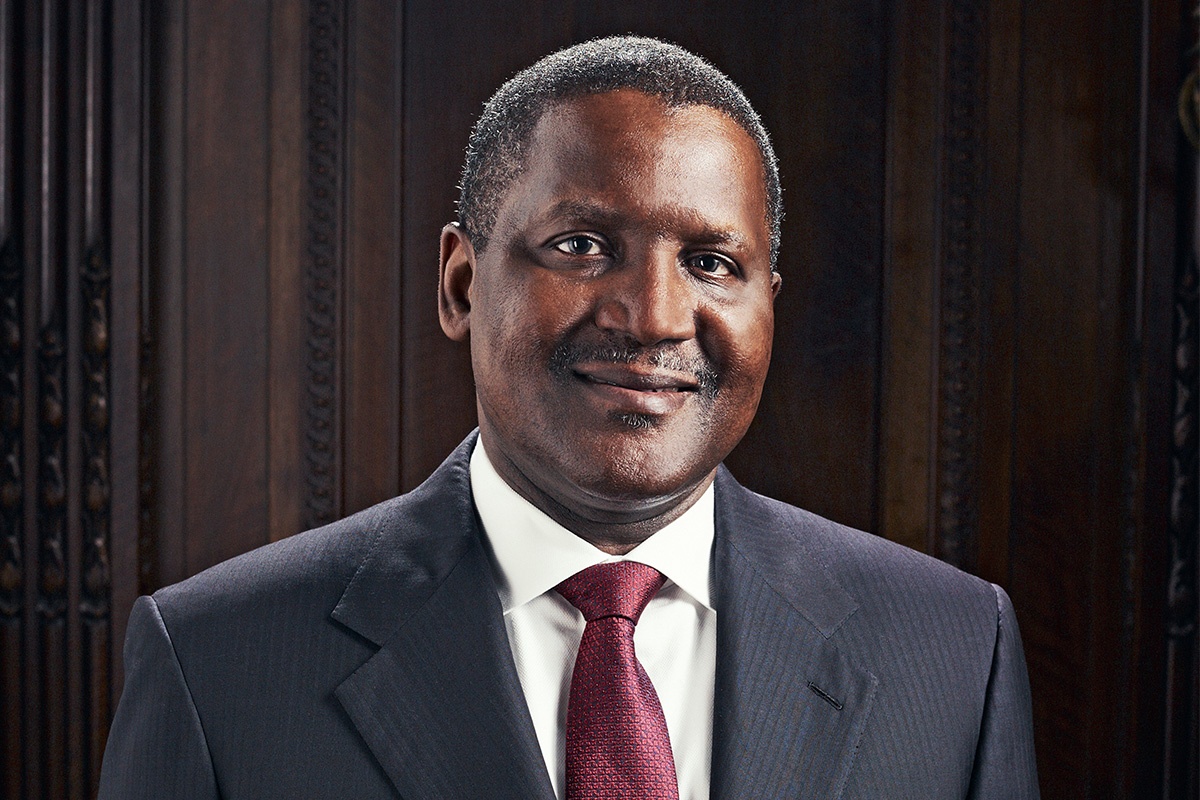 Dangote Sugar Refinery Plc increased significantly dividend payable to shareholders for the financial year of December 31, 2018, to N21 billion. The company's Chairman, Aliko Dangote, made this known at the 2018 Annual General Meeting (AGM) in Lagos.
It'd seemed, he would make more money come the end of 2019 if Dangote Refinery becomes operational. Dangote is constructing an integrated refinery and petrochemical complex in the Lekki Free Zone near Lagos, Nigeria. The refinery is expected to be the world's biggest single-train facility, upon completion in 2019. Estimated to cost $9bn, the refinery will produce Euro-V quality gasoline and diesel, as well as jet fuel and polypropylene. The project is expected to generate 9,500 direct and 25,000 indirect jobs.
The new refinery will double Nigeria's refining capacity and help in meeting the increasing demand for fuels while providing cost savings. This would mean more money for the billionaire as he'd become a whole lot richer.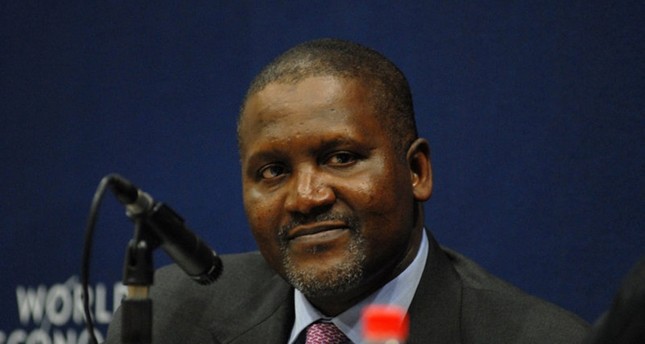 According to records, his wealth estimate is bigger than the second and third Africa richest men combined as depicted on the Bloomberg Billionaires Index for world's 500 richest people include Natie Kirsh (South Africa) and Johann Rupert (South Africa).
Dangote top 100 billionaire list by Bloomberg, he is ranked the 66th richest man in the world. Bloomberg Billionaires Index ranks of the world's richest people daily using their net worth and their daily business stock activities. Only African on the top 100 billionaire list by Bloomberg, he is ranked the 66th richest man in the world.
What are your thoughts on this? Kindly leave a comment and don't forget to share