A 25-year-old cobbler, Olamide Babayemi, has been arrested for raping a 22-year-old Microbiology graduate who is a serving Corp Member and sharing the victim's nude video with his friends. The incident happened in Mowe, Obafemi-Owode Local Government Area of Ogun State, when the victim was invited by the cobbler to get a phone she had asked him to buy.
According to the victim, she gave Olamide the sum of N18,000, whom she had known for quite some time, to buy a mobile telephone for her. The cobbler who refused to buy the phone nor refund her money, suddenly called her on January 2 to come to Greenland Estate in Mowe to collect the phone. On getting there, the cobbler forcefully removed her clothes and raped her.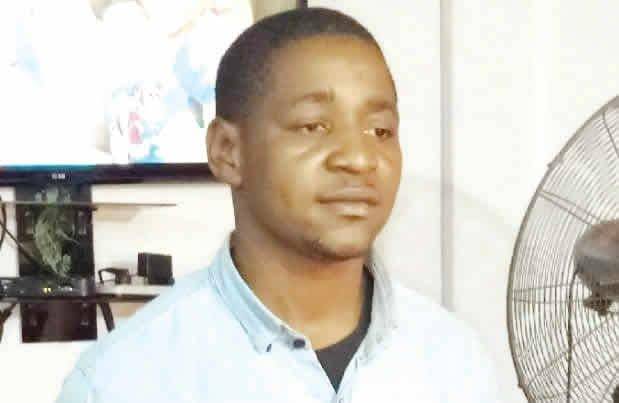 The cobbler tried to blackmail her into silence by soaking her clothes in water, filming her naked and sent it to his friends. Sensing that the victim was bent on reporting him to the police, Olamide tried to strangle the victim untill he received a call from his mother on his mobile phone which distracted him from the act. This gave the victim the opportunity to escape.
He was apprehended on January 4, 2020, when his mother brought him to the station following a report lodged  at the Redemption Camp Police Station by the victim.
Source: MySchoolNG