Nigerians have reacted to the killing of a Deputy Commissioner of Police during a clash between the men of Nigeria Police Force and members of the Islamic Movement of Nigeria (IMN) Monday in Abuja.
The IMN members were calling for the release of their leader Ibrahim Yaqoub El Zakzaky in a protest that later went bloody.
It was gathered DCP Usman Umar was killed during the violent protest, three Shiite members were also reported dead at the time of this report.
DCP Umar was the Principal Staff Officer (PSO), to former Inspector General of Police (IGP), Ibrahim Idris.
Below are some of the aggregated comments we gathered from Facebook:
"Do Shiites now carry guns. Up till now,they were never engaged in arms struggle. If indeed the policeman was felled by Shiites bullet and not probably friendly fire then we are in a new phase of their struggle and I'm really scared!" Faruk Adejoh-Audu
Another Facebook user, Omene Vincent said, "What happened to operation python dance, crocodile dance and snake dances….Or can't our military dance again? Useless government that only makes noise. Nigeria is not worth sacrificing urself for.
"North as a whole needs to be declared state of emergency. They are the virus eating away our beloved country."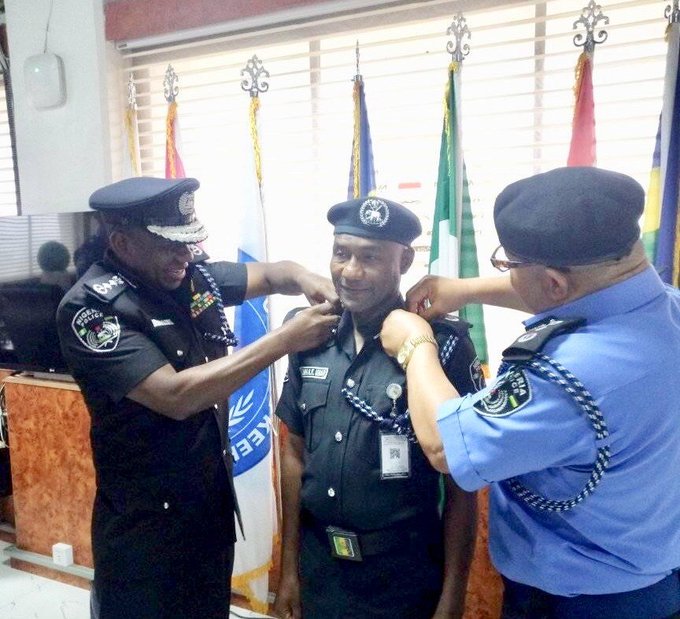 Another Facebook user Shuaib Olajuwon Raphael who is rather pessimistic said, "Nothing left good in this country so called Nigeria. U people should enter national assembly to meet with looters politician."
To Anthony Chidi Amirinta, the government of President Muhammadu Buhari should have obeyed the court order that granted the bail of the IMN leader Ibrahim El-Zakzaky
"If the Federal Government had listened…. We won't be getting this kind of news. I have never seen a government that inflict hardship on his subjects.. God forbid."
Central Area, Abuja a few minutes ago! #ShiitesProtest ??? Can we address this issue urgently please??!! pic.twitter.com/z5mInhKCyZ

— Olalekan OBISESAN ?? (@lekanobisesan) July 22, 2019
Ebere Chidi who also reacted said, "Another Somalia is seriously loading in Nigeria! Buhari is dangerously stoking another fire that will be hard to quench in Shiites! Whatever they do now, they are justified since the dictator refused to release their leader when the court has ordered for his release."
Douglas Nayan said "The poor senior police officer was killed while the idiots (lawmakers and executives, supported by some corrupt judicial members) sit down at their various relaxation spots, discussing how poor Nigerians money will be looted and shared among them. I feel for your family, officer. RIP, Sir!"
John Ben said, "Buhari is trying to create another monster that will add to our already precarious security situation. It is unfortunate that this failed government does not have the wisdom to handle simple issues.
"These people are not ready to give up until failed Buhari obeys the court order that granted their leader bail. It clear no amount of threat or intimidation can stop them.
"An innocent family has lost a breadwinner because of Buhari tyranny. Who knows the next victim. We are in a constitutional democracy, Buhari should obey the rule of law."
At the time of this report, police authority are yet to issue an official statement to the killing of one of its senior officers.
Should Sheikh Ibrahim Zakzaky be Released? Share your views with us.