Reactions have trailed the decision of bandits in Zamfara to suspend attacks in the state.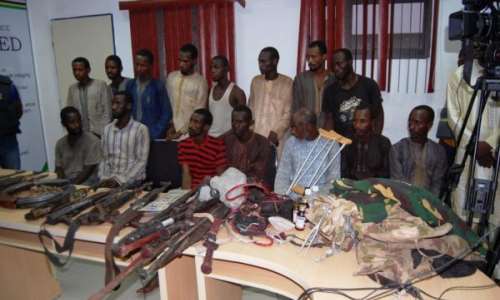 Banditry and kidnapping have become a huge menace in the state and have led to numerous security concerns with several protests being held in recent times in a bid to bring attention of the FG to the plights of Zamfara citizens.
It now appears there will be light at the end of the tunnel as a dialogue has been held between the bandit commanders and some stakeholders; the commissioner of Police, Miyetti Allah, Joint Task Force among others.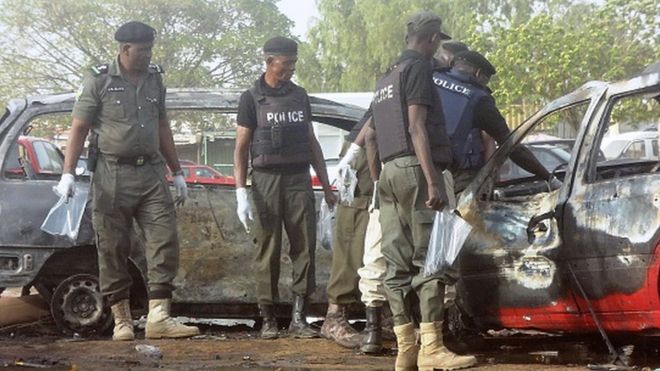 The News Agency of Nigeria, NAN, reports that an agreement was reached at the palace of the Emir of Birnin-Magaji where the bandits commanders agreed to suspend attacks.
The bandits also promised to safely return home those still in their captivity.
But reacting, Nigerians why the Nigerian state would be negotiating with those they refer to as terrorists.
See reactions below:
Meaning they are enough force to be reckoned with?

— Oluwatoyin (@toyinkush) July 19, 2019
They are always nothing but Islamic sect. If this stop, another will rize. Bcz, calamity shall always arise from d north. "It has been prophesied, it has be written". The Northerners kill themselves by themselves. They empower them with arms & ammunitions, & money.

— King Michael Obasimba (@MObasimba) July 20, 2019
Another Amnesty Loading

Even though Zamfara state govt been denying paying this Bandits to cease fire

Naija tho

Govt seems to listen more to bandits that have killed its citizens,displaced them,destroyed theirs homes than citizens that are law abiding

Its pays to be unruly

— Bosses Don't Sleep (@fk149) July 20, 2019
And they are not arrested? These are known faces causing meyhem.

— Arnie Umoren (@anikoko5050) July 20, 2019
What kind of nonsense reportrage is this one kwa

— Atuokoye Chidubem (@Trinity_Don_JFK) July 20, 2019
Lol.. Nigeria keeps going down everyday. With this, different bandits will set up and wit the funding they're getting will become menace. Those sitting back n feeling unconcerned will soon feel the heat!
Everything is wrong in and with this country

— Shilo Oca3e (@Shilorine) July 20, 2019
Bandit commanders!?! Naija is on ?

— Uchenna Eze (@skinner20) July 19, 2019
But the president is supposed to be a "General who would lead from the front", yes? ??????

— Yinka Oluwole (@CEOluyinka) July 19, 2019
Evil COUNTRY called zoo NIGERIA MUST fall into pieces FREE BIAFRA IN NIGERIA

— Chukwuma (@Chukwum44380648) July 19, 2019
What's your take? share your comments below