Sexual assault, harassment as always been acquainted with the female counterpart, mostly by men. It should be understood that not all sexually assaulted persons have a vagina, some have the male sexual organ.
Silence has been the code, as many minors who are exposed to this menace don't have an acute knowledge of what is being done to them.
Fearing intimidation, as men are expected to be strong, it is almost unthinkable in any cultural or religious norm for a man to be sexually molested.
However, quite disturbingly, the issue of the male folks being molested is on an increase in Nigeria.
WATCH THIS TRUE LIFE TOUCHING STORY OF HOW YOUNG MEN ARE RAPED;
ThisDay NewsPaper gave an archive of the encounter of young boys forced to into this act by either a male or female rapist.
In one of their report, on the 1st of April, a man identified as S. Ude, 35, from Amuzu community, Amasiri, Afikpo North Local Government Area of Ebonyi State, was reportedly arrested after raping a 10-year-old boy, V. Agha.
Ude was reported to have lured Agha to the farm where he carried out the act, defiling his innocent mind and body, Police spokesman, ASP George Okafor in the area confirmed the ugly incident and the arrest of the culprit to newsmen after hearing the testimony of Agha of how he was raped in his anus by Ude.
Okafor said; "By the time we conclude with the necessary investigation, get the medical report together as well as other necessary facts, we will send the suspect to court and ensure that the law takes its course".
The cosmopolitan city Lagos is not excluded in this horrific act, on the 23rd of February 2016, the Lagos State Police Command announced the arrest of a 34-year-old trader, Mallam Isiaka for allegedly raping a nine-year-old boy in Iju part of the state.
Christopher, which is the name given to Mallam Isiaka raped victim, was a primary one pupil, leaving with his parent at Coker Alhaja, Old Akute Road.
During his testimony, Christopher said he was assaulted sexually through his anus, by the roadside trader, popularly called Mallam, whose kiosk was adjacent to where he lives with his parent.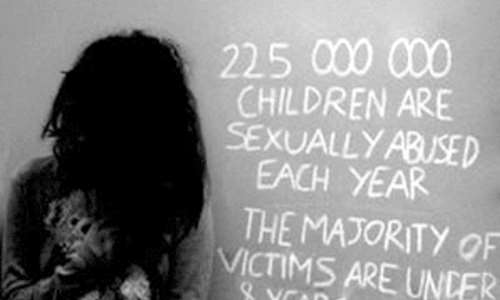 "The boy said Mallam had been raping him in his shop anytime he ran errands for his parents and warned him that if he opened up to his mother, he was going to die." Mr O. Aluko, a Nigeria journalist reports.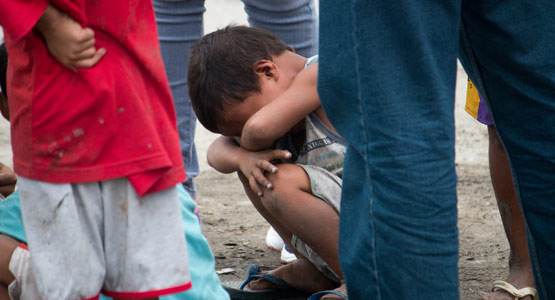 It was obvious that Isiaka took advantage of the fact that Christopher'sparent always send him on errands to his kiosk to buy domestic items like sugar, tea, milk and biscuit to rape him.
During the first quarter of the year 2016, a Nigerian gay couple kidnapped 10 boys, kept them hidden and of course used them as their sex toys.
THE TESTIMONY OF THESE MEN MAY MAKE YOU CRY; 
An anonymous report said; "Two young men (couple) were apprehended and beaten up by a vigilante group in Benin City, Edo State after it was discovered that they allegedly kidnapped young boys aged between 10-15 years and forcefully had anal sex with them in their hideout,"
After the rescue of some of the kidnapped boys, they told newsmen they were living in Lagos, before their abduction by the gay couple.
Still, thinking its only women that get raped by men? You probably haven't heard this.
In a news report, Naija News reveals that "Earlier this year, 2015, an incident happened in Ilorin, Kwara State. Two young ladies approached an Okada man and asked him to take them to a remote part of town.
MY WIFE HELP ME, THIS IS SO TOUCHING; 
"It was already late, so the man initially refused to carry them through that bushy part. But he later agreed after the two promised to pay him N1, 000,
The reports said one of the ladies asked him to make a stop, which he did, then;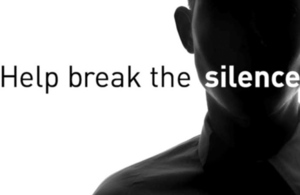 "one of the ladies slapped him from behind, and, before he knew what was going on, they had overpowered him and tied him up with a rope. They then dragged him into the bush, tore his trousers and raped him repeatedly before they finally left him there and left."
GANG RAPE ALSO HAPPENS TO MEN, HEAR THIS GUYS STORY; 
Even our schools are not safe, in February 2015, a 34-year alleged gay, with the name O. Obunike, was declared wanted by the Lagos State Area M Police for reportedly raping a school teacher son, B. Akinjide, a 17-years old boy who happened to be his neighbour in the Ago Palace Way, Okota area of Lagos.
Giving detailed narrative, the father of the victim, identified as S. Akinjide, a teacher by profession, told reporters that the ugly incident took place in September 2014. In his voice;
"We have since reported the young man to the police. With the help of the Police, we have since checked his house and shop and he hasn't been found. We hope the Police would do a thorough job on this case and punish him for such an unlawful act," the source said.
THIS MAN WAS FIGHTING TEARS WHILE TELLING HIS STORY; 
Reacting to the incident, the State Police Spokesman, DSP Kenneth Nwosu, then, "Maintained that gay practice is against the law in the nation and anyone caught in the act would be severely punished. He added that his men were on the trail to arrest the accused and bring him to book."
Against public notion, rape is mostly nailed to the male gender, but the reverse is now the case, as young boys are now being defiled and sexually assaulted.
Don't just protect the girl child, look after the boy child too.
Leave your comments below…