The Ebonyi State Governor, David Umahi, has ordered thorough investigations into the killing of his former aide, Chief Geoffrey Mgbada, a former member of the Abakaliki Capital Territory Development Board.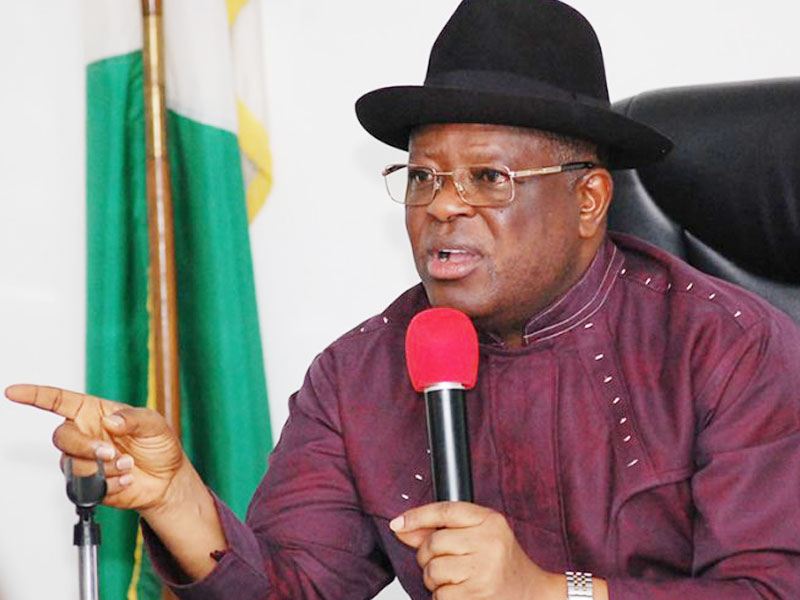 It has been reported that Chief Mgbada, who was the Secretary of the state's Elders Council, allegedly died on Tuesday in the hands of suspected members of the Vehicle Inspection Office state Department of Transport.
Umahi, in a statement signed by his Chief Press Secretary, Emmanuel Uzor, described the death of the elder statesman as "callous" and ordered that all those involved in the act be prosecuted according to law.
The statement said: "The Governor ordered the Commissioner of Police in the state to prosecute the suspects who parade themselves as VIO officers adding that he had in a town hall meeting, proscribed all task force groups using the government as cover.
"In the proscription order, the governor dissolved all revenue and tax agents in the state at all levels with a promise to convoke another town hall, where a new tax and other revenue will be agreed upon.
"The governor is yet to convoke such meeting before the ugly incident as he dissociates the government from the illegal activities of such groups which caused the careless death of the elder statesman."
The Governor, according to the statement, commiserated with the family of the deceased and vowed to ensure that justice was done in the matter.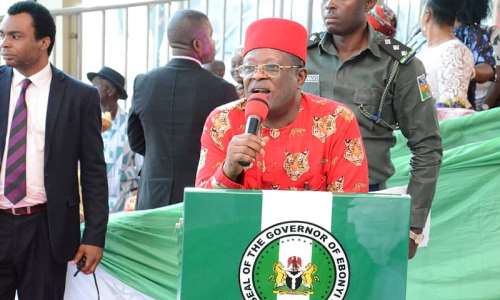 It also read: "The Governor urged the public to resist the activities of illegal revenue agents as the only body legally permitted to collect revenue on the government's behalf is the newly inaugurated Board of Internal Revenue (BIR),".
The statement recalled that Mgbada met his death in the hands of the suspected VIO officers on illegal duty along the Presco-Ezza Road, Abakaliki.
It said: "The deceased who was driving with his wife, was intercepted by the VIO officers and an argument ensued which led them to push him. He fell from the push, hit his head on the concrete road and died as two members of the VIO team have been arrested by the Anti-Kidnapping Unit of the state Police Command. The deceased's corpse has been deposited at the mortuary of the Alex-Ekwueme Federal University Teaching Hospital Abakaliki."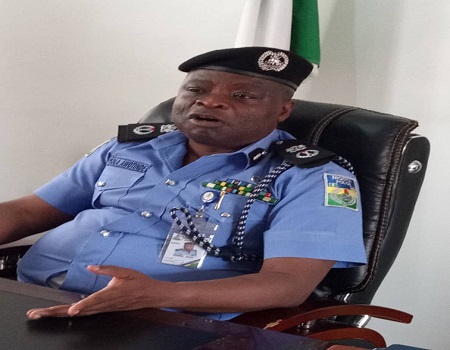 Meanwhile, the Police Commissioner in Ebonyi, Awosola Awotinde, confirmed to NAN that two members of the suspected VIO team have been arrested and full scale investigation into the matter has commenced.
"We will leave no stone upturn to unravel the circumstances surrounding Mgbada's death as the investigation will reveal all those involved in the act," Awotinde said.