Severe burns can penetrate deep skin layers, causing muscle or tissue damage that may affect every system of the body. Burns can also cause emotional problems such as depression, nightmares, or flashbacks from the traumatizing event. A man recently suffered severe burns after his angry wife prepared her own weapon of destruction and used it on her husband. More details below.
A man suffered severe burns after his wife allegedly poured boiling water mixed with pepper on him. The couple had a misunderstanding and the woman allegedly bathed him with the hot water in Amukpe axis, Sapele, Delta state.
After the hot water attack, the woman allegedly fled and abandoned their 3-months old baby with him. The man has been rushed to a local hospital where he is battling for his life following the domestic violence incident.
See graphic photo below: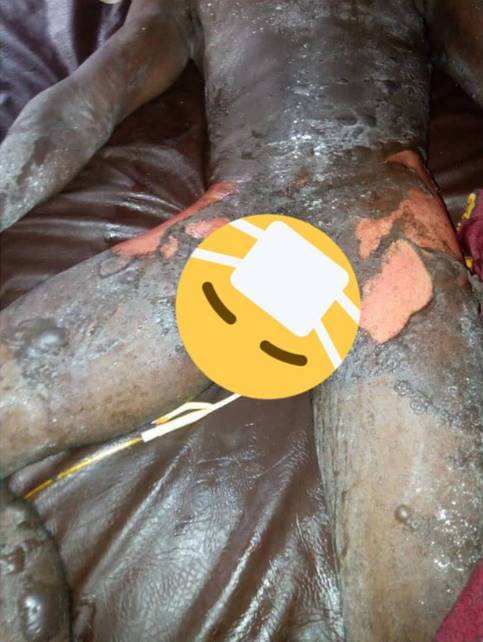 The subject of husbands being abused by their wives is a very sensitive one. Men fear the ridicule they may receive if they admit that their wives are violent towards them. Domestic violence towards men is often trivialised in the press by cartoons of a young man with sticky plasters on his face. We regularly see images of male victims of violence with all the resultant wounds. Violence towards men is often a 'hidden' crime and its effects shouldn't be underestimated. Just as you advised women on what to do at the whiff of violence, so you should advise the men too.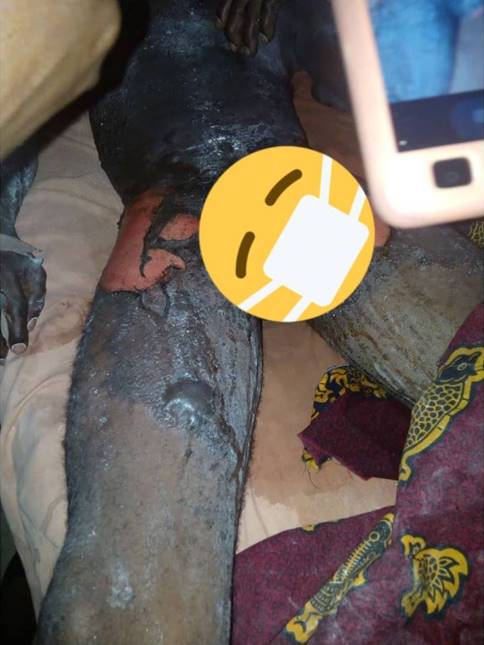 In case you have burns from an accident, know that burns that are more severe and extensive need specialized treatment. Because the age of a burn victim and the percentage of the body's surface area that has been burned are the most important factors affecting the outlook of a burn injury. Make sure you see a specialist.
Kindly share your thoughts with us in the comment section below and don't forget to share.