Viewers of the Big Brother Naija show have reacted and predicted what would happen after Diane allegedly hit Tacha on the face when they had a confrontation.
Things had gone out of hand when Diane, who was in charge of the Ultimate Veto Power box, had misplaced it. Housemates had flown into fits of rage because they feared what Biggie would punish them with, especially Mercy and Tacha.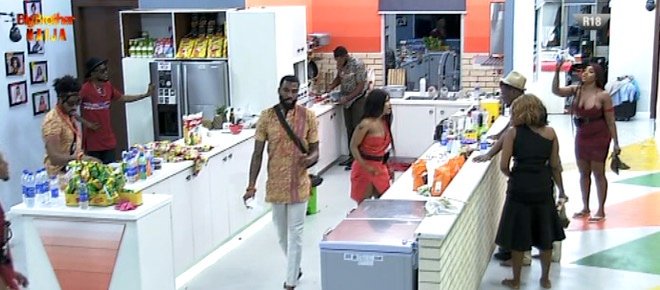 Diane left her friend who was facing off with Elozonam and started a shouting a match with the other person. They both threw insulting words at each. While pointing to her face in anger, she allegedly hit Tacha who raised an alarm.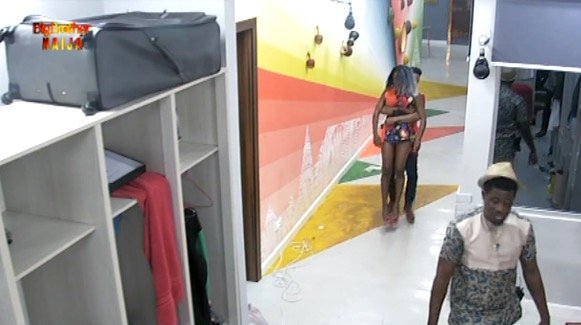 Fans were surprised at how quickly things had escalated as they analysed the issue. they also predicted what could happen to Diane for what she did to Tacha. Here are some reactions gathered:
I've been very critical of Tacha but y'all gotta leave hate and be honest. The red box got missing, Tacha and Mercy overreacted on Elo, and Diane left her friend Mercy( who even threatened to slap Elo) and had a heated argument with Tacha but y'all just blame Tacha?#BBNaija pic.twitter.com/RxGxpNSE1y

— Bad influence ‏(PhD) (@Davidchibike) September 19, 2019
#BBNaija
Diane gives Elo box, Elo misplaced it. Mercy and Tacha are pissed off, Mercy wants Elo to kick the door down or he is a coward. Diane faces off with Tacha and hit her (I think by mistake), Tacha as usual gave it as e dey hot.

But again Tacha is the one who is wrong abi? pic.twitter.com/HyW8IdMmuO

— KING ZAINAB (@zainayah_) September 19, 2019
All of you are mad. When Tacha hit Joe was insulted, Diane hit Tacha and Tacha is still being insulted. Are you people mad #BBNaija

— Tacha Stan? (@ojuelebgacardib) September 19, 2019
So Anty Diana,
It was okay for Mercy to call your man Pussy and Shit because she was drunk.

But Tacha wasn't even facing you
Yet you went and told her shut the Fuck up twice

And she faced you,you are forming victim.

Can someone please post Diane and Elo convo. #Bbnaija pic.twitter.com/5qfUptNTaA

— Amee (@Ariana_Roland) September 19, 2019
Did diane find Tacha's trouble? YES

Did Tacha give her back ? YES

Did Diane cry ? YES

Gbas Gbos season#BBNaija pic.twitter.com/DAwrZf6PMo

— Doctor Love? (@Prince__Chris) September 19, 2019
So if Diane goes home on Sunday, it will be as a result of fighting for her man (the fourth man in a space of 12 weeks). #BBnaija

— Dante (Froddster) (@meliskka) September 19, 2019