River state's Governor Wike has replied Tacha after she praised him during her team's task presentation.
Nyesom Wike took to his Twitter handle, @Gov Wike, to appreciate Tacha for her kind words, and for also giving him a shout-out. He wrote:
"I appreciate the mention and wish Tacha the very best."
I appreciate the mention and wish Tacha the very best.#BBNaija https://t.co/58LJJZYxLV

— Gov N E Wike Information. (@GovWike) September 6, 2019
According to the rules of the wager task challenge, the housemates had to express love and appreciation to the elderly in the society by making five presentations which included painting, sculpture, knitting, a poem and a unique special piece.
For Tacha's team which has been dubbed 'The Legends', they presented a family tree which had the names of elderly ones who had made some impact in their lives one way or the other. When it was Tacha's turn, she surprised viewers by making a special shout-out to Nyesom Wike, the current Governor of Rivers state.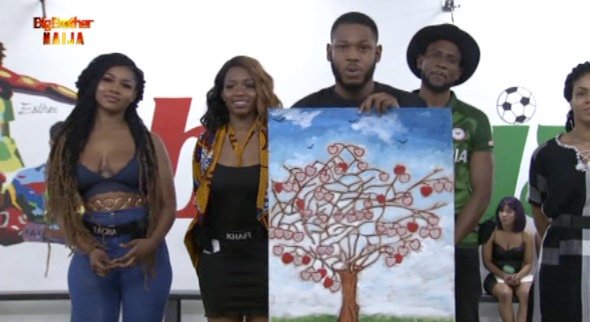 The social media influencer who claims to be Port Harcourt's first daughter revealed how Governor Wike had impacted her positively by his life so far. She went on to reveal that he has given her inspiration to succeed.
Please share your thoughts on this with us in the comment section.