Nigerians have taken to social media to celebrate Khafi for winning Head of House challenge and also to describe Gedoni as the person who was stopping her from shinning .
Recall that  Gedoni 's quest for the N60 million star prize ended last night after he gathered the lowest votes and this led to the eviction of the 31 year old from the on going TV reality show.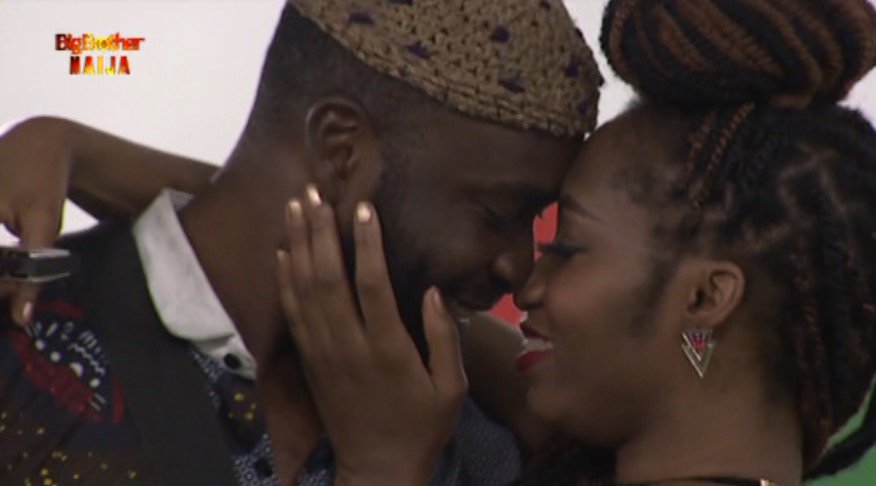 Khafi who happened to be the fastest person to get the correct puzzle was declared winner  of the HoH challenge by Big Brother.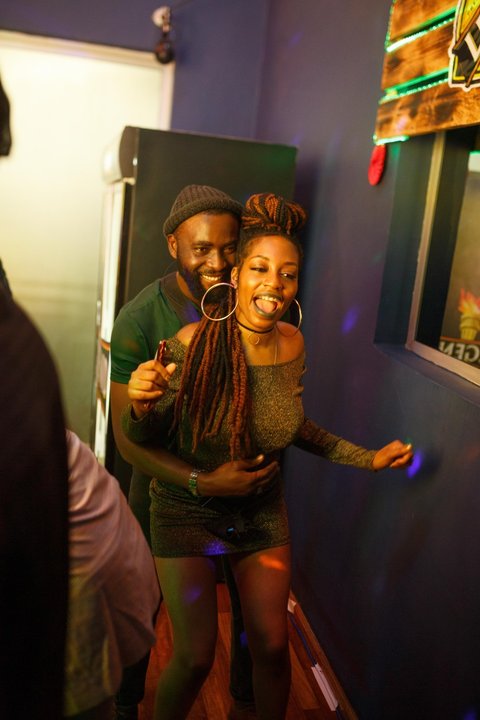 The 29 year old picked Tacha to share the luxurious room with her and to everyone's surprise, Tacha agreed to share the room with her.
Khafi emerging Head of House has trailed many reactions on Twitter. See some below:
Congratulations Khafi, our new HOH.
Gedoni's departure seems a blessing in disguise, now you can be focused as your tears were not in vain. Tacha was there for you yesterday & today, you let the world know Tacha is better & loving than many see her 2be.

— SMILEMEDIA (@SMILEMEDIA7) August 26, 2019
U see that Gedoni has been a barrier to ur life Khafi. Congrats anyway Khafi #BBnaija

— lomo sophisticated (@OmotayoAmusa) August 26, 2019
The very week Gedoni got evicted, Khafi won the HoH for the first.
Gedoni eviction is a blessing in disguise to Khafi.
Tacha and Khafi BFF, sharing HoH room. ?#BBNaija #pepperdem ? pic.twitter.com/zfihOUai4q

— Red Rose ? (@Roseangel009) August 26, 2019
Good things happening to khafi after her toxic man left ?

— v Φ c e SamWell (@DJvyce_) August 26, 2019
Yeah that's what happens when God takes off your burden (Gedoni)
But u will be crying over the burden cuz u don't know what is going on?

God gives us what's good for us not what we want??#BBNajia

— ??S H A K I T I???? (@_shakiti) August 26, 2019
Cup of Khafi ☕️. Gedoni being evicted is a blessing for Khafi #BBNaija

— JULY 18th ♋️ (@opyy_bj) August 26, 2019
Gedoni got evicted – something I thought was going to affect Khafi's stay in the house. But she picked up the pieces to win the HOH challenge. Khafi is a strong woman. #Khafi #BBnaija

— JabirGbambegu (@JabirGbambegu) August 26, 2019
Aaah!! Gedoni where are you ooooo ? ?

— julius juliano (@julius2juliano) August 26, 2019
@bbnaija Why won't u just love Khaffi???.. Gedoni's eviction pays off afterall. She is now more focused #bbnaija

— Hiyiyemisola (@iyiyemmiecute) August 26, 2019
Do you agree Gedoni left with bad luck?
Please share your thoughts in the comment section below