Nigerians have taken to twitter to show massive support to Tacha because of her display of genuine happiness during the coronation ceremony instructed by Big Brother.  The not so friendly Tacha was seen dancing joyfully with the cultural dancers.
See video below:
the queen couldn't hold herself anymore???Are you still thinking about it ?please join team tacha and be happy pic.twitter.com/lyH6r6Sg9D

— Preshlenas (@preshlenas) August 14, 2019
Today was indeed a day of entertainment in Big Brother's house but it looked like Tacha enjoyed it the most. Tacha couldn't hold herself anymore due to the interesting music quickly joined her cultural heritage team to dance.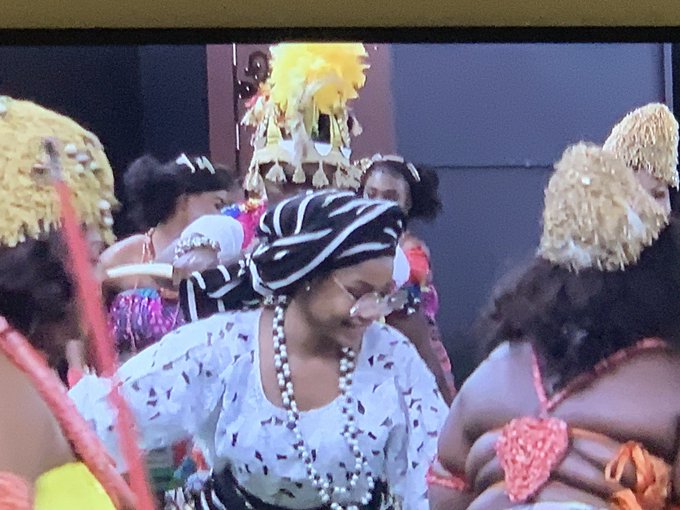 The Coronation ceremony and grand reception for  Seyi who is the Head of House as the Tor Tiv was a very fascinating one for Tacha who played the role of the king's wife and this made the usually less-fun housemate rock her body to the melodious tunes.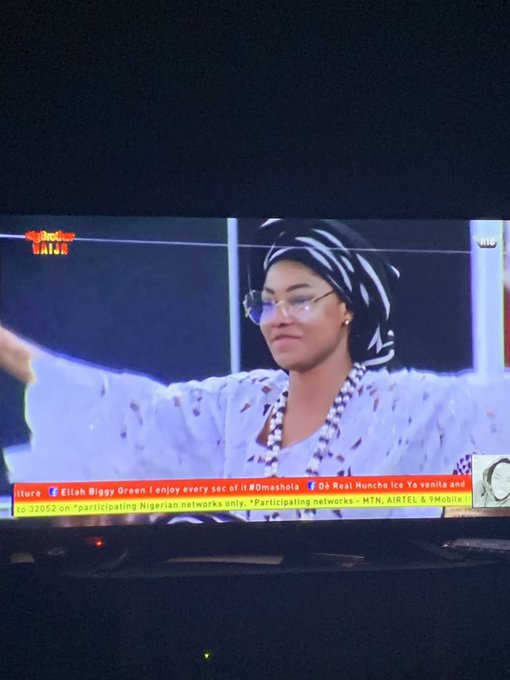 See some reactions below:
She is a good dancer i wonder why she draws into her shell at saturday parties. Pls oooo twin aka tacha's bf release that girl so she can do what she knows best abeg

— Valentina Asa (@Valenti54788963) August 14, 2019
Tacharistics!!! Madam di Madam
Happiness looks pretty good on her!
Thanks Biggie

— Maryjayne (@MaryjayneO) August 14, 2019
All hail the most talked about house mate TAcha ? ? twitter is on fire for your matter#BBNaija

— # LOTTY JONES (@joneslotty72) August 14, 2019
Wooowwww…I LIKE WAT IM SEEING…THAT WAS A GREAT DANCE ?? #MY CAMEROON PEPPER#TACHARISTICS TACHA #THE UNTACHABLE…bravo!!!!

— Precy Richt (@precy_richt) August 14, 2019
Go Tacha all the way #Bbnaija

— Nwata AnayoEze (@nonnymandy_real) August 14, 2019
I'm in a public vehicle right now and seeing this; I can't believe I'm smiling from cheek to cheek and having goosebumps. Gosh! Tacha!!!!! I really need to see the video.

— MaamaDgreat (@DgreatMaama) August 14, 2019
QUEEN TACH…THAT DANCE WAS ?????…kudos to u????

— Precy Richt (@precy_richt) August 14, 2019
Our PH first daughter giving dem hawt hawt

— Peace Umukoro (@blossomtrish25) August 14, 2019
She's soo pretty and happy i caaaant ?

— TachaArmy ? (@missnizersh) August 14, 2019
What do you think about Tacha?
Please share your thoughts in the comment section below