According to a twitter handle identified as Nigeria Athletics, Mike is the only BBNaija housemate that deserves to win the reality game show.
Mike Edwards who is a husband, CEO and athlete came into the BBNaija house unknown to most Nigerians. Even though he has been up for eviction three times, he has proven he is in the game to win as surprisingly, he has a=survived all three eviction nights.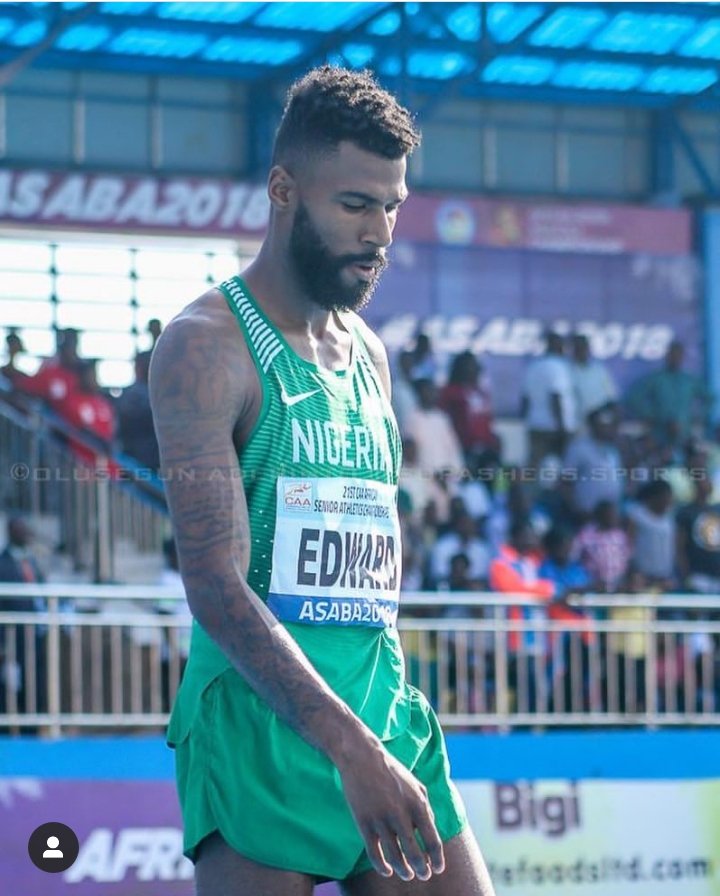 According to 'Nigeria Athletics' Mike stay in the house and consequent win would promote Nigerian athletics as he would go on to put Nigeria on world news for a positive cause unlike past winner. Check out the message below:
"Mike is arguably the most disciplined housemate in #BBNaija2019. He has proven so far that one of the key characteristics of being an athlete, which is discipline rubs off on your everyday life. He's not faking it, it's what his body has undergone different training to adapt to.

Sports + Entertainment = Sports Business. To make money in sports, there has 2be an infusion of entertainment.
Mike is proving the fact that u're into sports, doesn't mean u can't try other things. He's a CEO, an elite prof athlete & now an entertainer.

We need more of his kind Even @Bet9jaOfficial knows this, that's why they invested in being the major sponsors. At the end of the show, brands will want to work with Mike to be the major figure in these two industries. And this will uplift the marketability of the Nigerian Athletics brand.

For the past 5yrs, the AFN has struggled with getting sponsors for the sport. Infact in Dec 2018, they named  @TeniEntertainer & @iamdbanj as faces of Athletics in Nigeria? (No sports connection). If Mike wins, we'll surely have a new face to promote & attract major sponsors.

Need we say he's also a role model to young athletes & motivation to the seniors. Best Erhire (R) finished 3rd behind him at the 2018 NSF. Today, Best is African U18 Champ & National Senior Champ. He'll be Nigeria's sole high jumper at the African Games, in the absence of Mike.

And to those thinking Mike will no longer be an athlete after the show, u're wrong. The dream of every athlete is to compete at the Olympics. #Tokyo2020 is next year & Mike will be training very hard to qualify when he's back. Just imagine a #BBNajia winner being an Olympian?! If #BBNajia winners were not decided on votes, then Mike has all the characteristics & genuine reasons to win.

The past winners haven't put Nigeria on world news for a positive cause, here's a chance to have one. Thanks to everyone that keeps voting for Mike, u're the MVP's??"
Please share your thoughts on this with us in the comment section below.