The challenge for the 3rd week of the Bet9ja Friday Night Games Arena was announced by Biggies as usual and the housemates spent the better part of the day trying to outdo each other as they painted each other's faces ahead of the Task.
However, moments before the start of the game, Big Brother blasted Tacha, a housemate of the 2019 'Pepper Dem Gang' edition of the show for breaking the rules he announced for the painting exercise. Biggie, who was infuriated by Tacha's behavior, accused her of not following his set instructions that stated that no housemate should paint their own face.
Tacha's face was being painted by Khafi and while she struggled to let go of her control while the exercise was going on, she went on to flout Biggie's rules as she took to painting her own face alongside Khafi. Biggie then told her that he would deal with her after the Arena Games were concluded.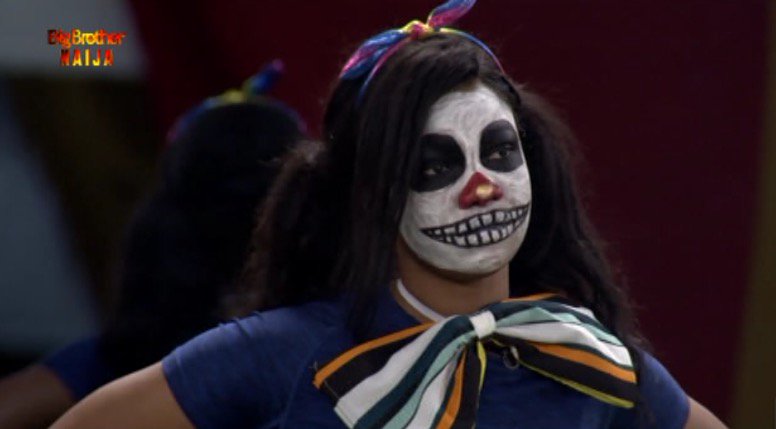 Fans of the show immediately pounced on Tacha for always breaking and not adhering to Biggie's instructions and begged for her to be evicted. Here are some comments gathered;
"Tacha's fans are simply unbelievable. Tacha is a human being and just like every human being does, she made a mistake and was reprimanded for it.Why are you all being so aggressive..?"
"Biggy must do something bout this girl…. she's getting away with a lot."
#bbnaija Tacha peppering their eyes pic.twitter.com/CxXIpMUzdz

— Cboss (@chayonwa) July 19, 2019
"Wonder why Tacha went to this show if she can't follow simple instructions. Don't touch or correct your painter…simple. She literally painted her face. She instructed Khafi all through and even adjusted some part. Mshewwww."
"Tacha, she never listens I hope she gets evicted from the house."
Tacha she's so dumb ?#BBNaija pic.twitter.com/QysTuG1p58

— Gossip Boys (@GossipBoys13) July 19, 2019
"Who else but over sabi sabi Tacha. Port Harcourt prodigal daughter."
"Tacha and being disqualified or reprimanded about the rules of the games. I won't be surprised if Kaffi and Mercy are too."
Tacha and disqualification #BBNaija pic.twitter.com/dAx6xm03kt

— Thechoco_tribe (@Debbybruno3) July 19, 2019
"Haters are here shouting and making animal noises here.You see this hate and tags, it will never ever stop the Grace of God in Tacha's life. Hate her but whom God has blessed no man can curse. Keep hating while she shines her way to becoming a Millionaire. CONTINUE."
What punishment do you think Biggie should serve Tacha for flouting the rules?