Many people are believed to be trapped as an uncompleted 3-storey building has reportedly collapsed on Ezenwa street in Onitsha, Anambra State.
https://www.instagram.com/p/BxxUmipn_nl/
The collapse of buildings in Nigeria recently has occurred so often and with such intensity that it has been a perennial source of worry to Nigerians.
For now, there seem to be no official statistics. But a survey of collapse of buildings showed that an average of 27 buildings collapsed in 2015. Out of these, 175 deaths occurred while 427 others were injured.
The Southwest zone of the country recorded the highest number in the last eight years, with Lagos accounting for about 134 deaths and 159 injuries.
A further breakdown of the survey showed that 17 of the incidents of collapsed buildings involved residential areas where an estimated death toll of 44 were recorded with over 60 victims injured while six occurred on church buildings with an estimated death toll of 134 and about 176 survivors injured. The remaining affected projects include; plazas and other uncompleted buildings.
In 2016, the incidence continued with the collapse of the Lekki Gardens' property, which killed over 30 people and more others afterward particularly in 2017, with some cases recorded in Alaba market, Ebute- Metta, Lagos Island, Agege, Isolo and Abesan areas of Lagos State.
Recently, the nation was thrown into an avoidable mourning following the collapse of a three-storey building at Ita-Faaji area in Lagos Island killing about 20 people including primary school pupils.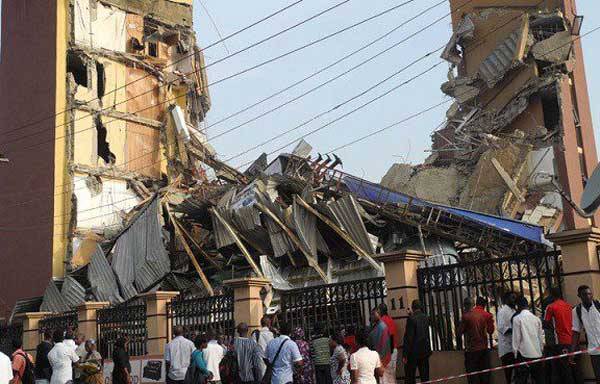 In a space of four days, other scores of victims were trapped in a three-storey building that collapsed in Sogoye area of Molete, Ibadan, Oyo State capital.
The incident rekindled the blame game among professionals in the built environment, who often blamed the reoccurrence on encroachment of their professional callings referred to as quackery.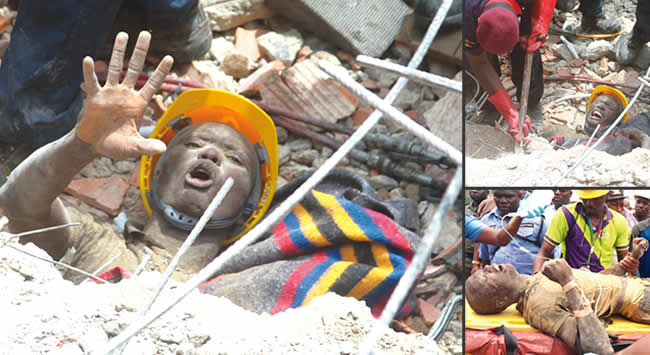 With an average of five deaths recorded yearly in Nigeria as a result of the collapse of buildings, the incidence is becoming a major clog in the wheel of efforts at reducing the nation's housing deficits.