36 State Govts Get Additional $750m World Bank Facility For Speedy Economic Recovery
The 36 states of the federation are introducing tax relief programmes to mitigate the unending toll of the COVID-19 pandemic on businesses and individual taxpayers as part of ongoing efforts toward ensuring speedy recovery of state economies.
The relief programmes which were initiated in States across the board, have focused on five main tax activities, including the extension of filing and payment dates, tax moratoriums, waivers or reduction of penalties and interests over the extension period.
However, there are criteria to be met if a State is to receive the $2.5 million. These include: State announcements should be signed by the Commissioner of Finance or the Executive Chairman of the State Internal Revenue Service and published on State websites and in national dailies to ensure widespread awareness amongst taxpayers.
How Mad Man Stabbed Popular Trader With Broken Bottle To Death
A mentally deranged man identified simply as Papa, brutally murdered a 39-year-old man identified as Okon NyaNyong in Uyo, Akwa Ibom State capital.
According to reports, the mad man who resides with his father, Mr. Ime David, at No. 7, Nwaniba Road, Uyo, exhibits violent behaviour and is always seen punching the air at Oron and Nwaniba road traffic lights in Uyo metropolis.
The Late Nyong had gone to fetch water in the morning, only to be ambushed on his return and stabbed with a broken bottle by the suspect.
The deceased was stabbed at the back, while carrying his water container. He attempted to escape the attacker as he dashed towards his apartment. He, however, collapsed few meters to his house and the suspect closed in on him, stabbing him with reckless abandon.
Our Exam Will Take Place In All States Tomorrow ― WAEC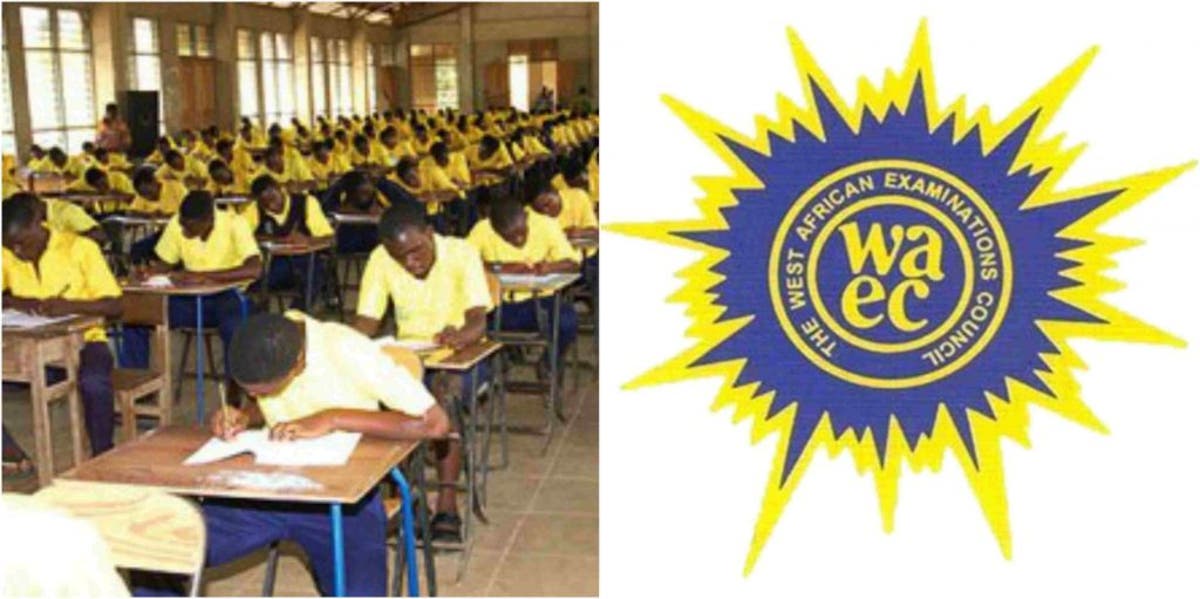 The West African Examinations Council (WAEC) will start its school-based 2020 West African Senior Secondary School Certificate Examinations (WASSCE) tomorrow, Monday. The examination, which was earlier scheduled for April but postponed till this time because of the Coronavirus pandemic will be held in all the states of the federation and the federal capital territory.
A total of 1, 549,463 candidates, consisting of 786,421 males and 763,042 females from 19, 129 schools are expected to sit the exam nationwide. And the exercise, which will last five weeks covers 76 subjects from which each candidate is expected to write a maximum of eight or nine papers.
While advising schools, candidates and parents not to look for what he called 'expo' as there would be many 'merchants' of such already out there to deceive them of having leaked question papers ahead of schedules so as to rob them of their hard-earned money, he said aside from that WAEC would not give room for any of its questions' papers to leak out, it would not also condone any form of malpractice from anybody or institution.
Oyo Police Commissioner Begs Residents To Help Find Suspected Serial Killer
Following the escape of suspected Ibadan serial killer in Akinyele Local Government Area of Oyo State, Sunday Shodipe from police custody, the Commissioner of Police, Oyo State Command, Joe Nwachukwu Enwonwu, has asked the public to assist in locating the suspect.
This disclosure by the police comes after residents of Akinyele local government, during a protest on Friday, alleged that Sodipe had been released from police custody and sighted around communities in the area.
Before each operation, Shodipe narrated how the herbalist would instruct him to kneel in front of him, make some incantations and put something on his tongue three times. The suspected serial killer then added that whenever he located his victims, he would hit them with a shovel and when they laid in a pool of their own blood, he would make some incantations and move around the body three times and then back it.
Outrage In Niger Delta Over Alleged Plan To Halt Amnesty Programme
There was outrage in Niger-Delta, weekend, over leaked information that the Committee set up by the Federal Government to appraise the Presidential Amnesty Programme, PAP, for ex-agitators in the region had supposedly recommended that the programme be terminated this year.
Pan-Niger Delta Forum, PANDEF, the mouthpiece of the people of the coastal states of Niger-Delta region, other stakeholders, including agitators, across the region, kicked against the plot, warning that ending the programme abruptly was like declaring mayhem in the oil region.
Campaigners under the auspices of the 21st Century Youths of Niger Delta and Agitators with Conscience, 21st CYNDAC, in a statement by the leader, self-styled "General" Izon Ebi, told Vanguard "Terminating the amnesty program now without the federal government fulfilling its own part is very risky and has its own consequences. For us, we view it as another decoy to plunge the Niger Delta into another round of crisis again since the merchants of violence are no longer profiting in their venture since there is fragile peace in the Niger Delta.
Hausa-Fulani: We're Original Owners Of Southern Kaduna
The Hausa-Fulani and Muslim community of Southern Kaduna has debunked carrying out genocide against Christian natives.
Addressing reporters on Sunday, the Hausa-Fulani community under the auspices of Coalition of United Muslim Group, Kaduna State, Muslim Youth Foundation of Southern Kaduna, Nasihatu Ahlizzaman Southern Kaduna Muslim Forum and Zumunta Youth Development, Kasuwan Magani, said Muslims constitute 40 percent of the population while the Hausa-Fulani are the majority of the about 30 tribes that make up Southern Kaduna.
Imam Kafanchan however asked Kaduna Assembly to enact a law stopping Hausa-Fulani from being referred to as settlers in Southern Kaduna.
He also called on the State Government to create Chiefdoms for them in places like Kasuwan Magani, Kachia and Zango Urban, which he said were founded by the Hausa-Fulani.
Kaisha Evicted From #Bbnaija House; See How Viewers Voted
Big brother Naija lockdown housemate, Kaisha has been evicted from the house.
Neo, TrikyTee, Kaisha, and Wathoni were the four contestants with the least votes from viewers last week.  As usual, other housemates were asked to nominate two housemates for possible eviction.
After the housemates casted their votes, Ebuka announced Kaisha as the next housemate to be evicted from the house. He thereafter announced that Neo, Wathoni and TrikyTee were safe.
Kaisha in her interview with Ebuka, said she wasn't surprised the other housemates voted for her eviction because she knows they don't like her.
She said she liked Neo when she first saw him and might pursue 'something' with him after the show.