Seventeen years after the pas-sage in 1997 of legendary afro beat lord, Fela Anikulapo-Kuti, restlessness is as yet still making the rounds, going against the health ministry at the time that the renegade passed on due to the heavily dreaded HIV AIDS. It seems that it can be safe to say that the theory that Fela died because of AIDS can be debunked as people have now fearlessly come out to give an account of what truly happened.
In a bid to set the records straight, his friends and colleagues of the Kalakuta dynasty at home and in the Diaspora have voiced out their doubts; some set of people believe that that Fela was used by the government for medical public awareness battle on the H.I.V. Helps pandemic; and fueled by certain widows of the late Abami Eda who have cleaned their records, More facts are beginning to emerge to dispel the idea that Fela actually died of H.I.V. AIDS.
According to a publication made by Daily Times on the 29th of March 2015 it was deducted that Fela did not die of AIDS. A DTN investigation found that while some close friends of Fela prefer an open mind on the subject, the larger consensus, including a good number of his widows, is that Fela was most likely a victim of government espionage that used the medical authorities to ridicule the man who had been a thorn in their flesh, the Fela authorities loved to hate and hated to love, even at death.Their suspicion is born out of the circumstances surrounding Fela's illness and his eventual death.
Those close to the radical icon recalled noticeable traces of his illness, among which was forgetfulness and loss We of his profound boisterous ideological, iconoclastic reasoning and talking ability, which are no symptoms of HIV aids. Kevwe's Interview, One of Fela's widows, the last woman standing of that generation who still wholly resides at the New Africa Shrine, Madam Oghenekevwe Anikulapo-Kuti, nee Igbibedion-Oghomeno, popularly known in Kalakuta as Kevwe, is one of the wives who was detained with Fela by the military regime of Obasanjo at the Doddan Barracks, Obalende in the active years of 'Movement of the People' of which Fela was the president.
Reacting to the controversy and the account of her times with her late husband gave leverage to the suspicion that Fela was indeed a victim of a deadly, systematic plot. Kevwe first dismissed the late Prof Olukoye Ransome Kuti's announcement a day after Fela's passage.
"If na aids kill Fela, all of us for don die. When I dropped from the group in England, with Fela's permission, the British people gave me a thorough medical checkup.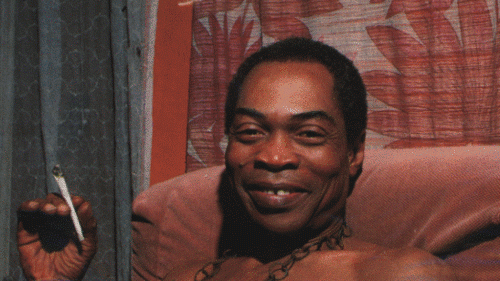 They tested my blood, my urine, spit and everything for whatever they were hoping to find, but they found nothing like AIDS; only an infection, not a serious one, which they treated with antibiotics, big white tablets which they gave me for one week and they cleared me of any disease. In those days, we, his wives, were young  and Fela gave it to all of us, some of us more than the others, but Fela was very strong and he was very fair to all of us."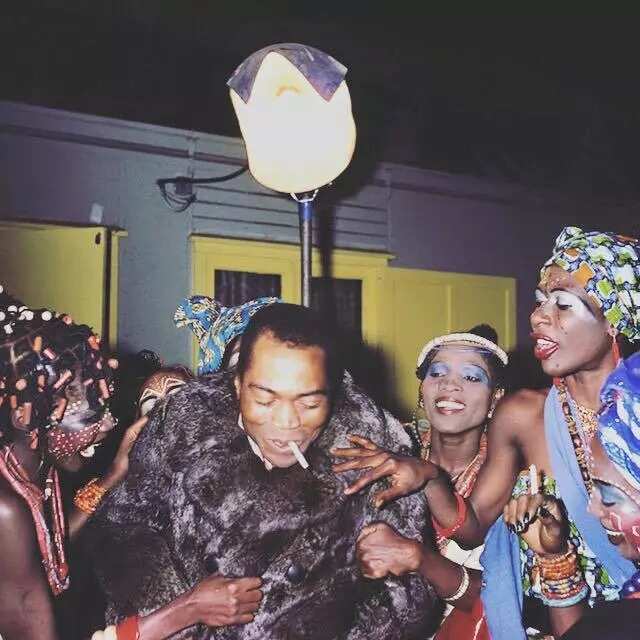 Now 53 and still bubbling with the Kalakuta spirit, Kevwe spread out her hands in a modeling gesture, "But see me now; I am not sick, I don't, we take medicine, and at 53 years, I am strong and healthy. So if it was AIDS; that killed Fela, we all would have been showing signs of the disease, and in fact, after 17 years, we all for don die kpatakpata."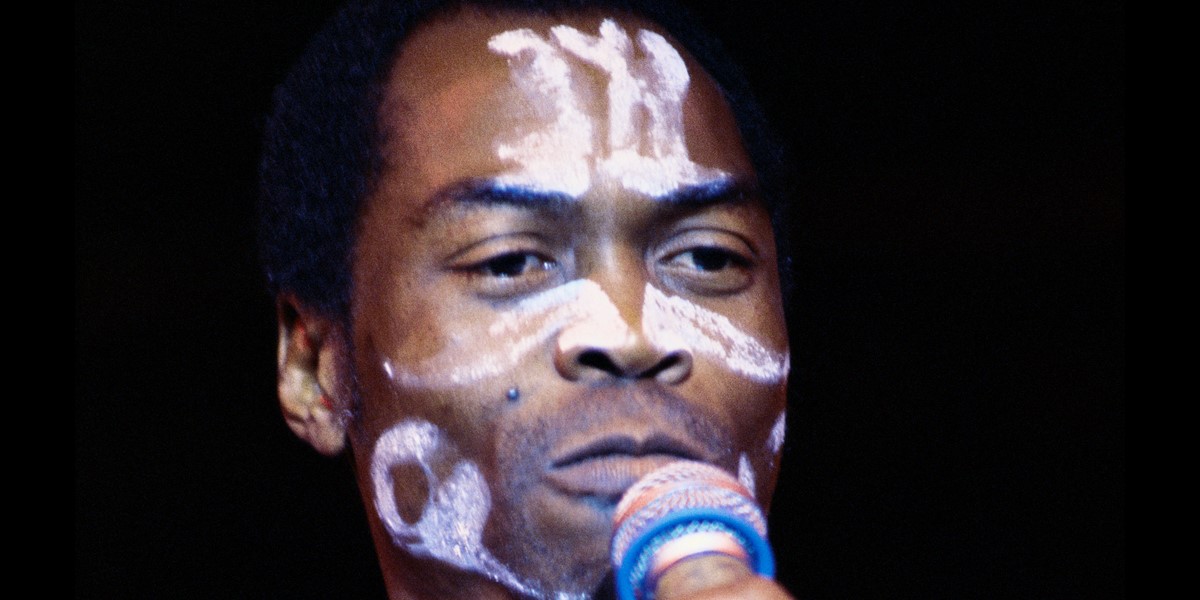 In a sober reflection, Kevwe went down memory lane. "Let me tell you; Fela didn't die of HIV AIDS o, don't let them deceive you: it was government that killed Fela; soldiers gave him injection by force when they detained us at Doddan Barracks, but I don't know the kind of injection they gave him.
They locked us up; I was put in a cell with Fela; many soldiers pushed him face down, pulled his pant down and rushed one big injection into his nyash (bottom). Fela started to shake, but they still held him down, then he started to vomit, before he fainted. "I was shouting, 'them don kill Fela o; somebody help me o', but they said 'Madam shut up. Do you want injection too?' and I shouted more, 'I don't want injection o, you people should leave us alone o." According to Kevwe, Fela remained in that state for three days, but the soldiers were coming to check him every morning.
"In the morning of the third day, they saw that Fela was awake; then they pushed him and me out; they spat at Fela and called him names, 'useless man, igbo (Indian Hemp) smoker'. "They were mocking and cursing him. When they pushed us outside the cell they said, 'We will kill you, but not here; you will go and die in your house." Kevwe was not too sure why they locked them up; she could only recall Fela had a disagreement over some impropriety with top officers in the barracks.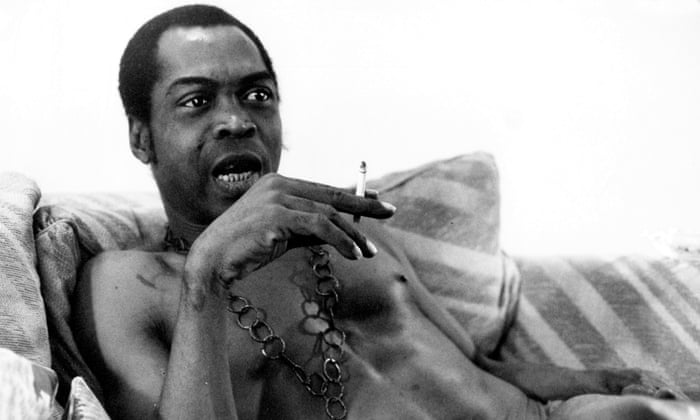 She said: "Fela used to hold some meetings with officers at the barracks; he was dining and drinking with them; Obasanjo and IBB used to be at the meetings; then on that day, Fela disagreed with them; he was angry with the way they were carrying Nigeria's money out of the country, something like the excess of budget money they didn't spend, or something like that, and it was the time we were doing Movement of the People and Fela was the president.
They warned me not to talk, otherwise they would kill me; and that's why I don't grant interviews. I don't want trouble from government." Another widow, Laide, who lives at Shagamu, Ogun State visited Lagos in the course of this investigation and promised to talk to our correspondent, but changed her mind for personal reasons.
Madam Nashite who runs a restaurant not far from Kalakuta Museum was unavailable for a good reason: her daughter just put to bed and she had gone to nurse her grandchild. However our investigation revealed that the living widows according to Kalakuta records are hale and hearty and none of them is living with a medical condition nor taking retroviral drugs.
A virologist and medical consultant at Biotech Diagnostics Centre, Ajao Estate, Dr. Lipede Bhadmus threw some light on the dynamics of the aids virus, especially in the early days before it became a major concern in Nigeria and concluded it was not unlikely that the late musician died of the aids virus if his widows are not living with the virus since 17 years.' According to Bhadmus, the virus lives in and transmits through the blood.
"If I tell you the virus is a spiritual pillar I may be taking it beyond medical region. Let us just say that so long as there is a sexual union of We the nature called flesh-to-flesh contact, then there is blood-to-blood contact; when the woman secrets her fluid at the point of copulating, the man's own hormones or semen at ejaculation becomes one; when that happens, medically speaking, the virus is at home in both partners." But Bhadmus conceded this is not without variation. "That is not saying there are no exceptions because we have seen in this profession that the process of viral transmission is not stereotype.
There are such cases we cannot just explain why, and Fela's case may just be one of those if truly none of his widows is living with or has died of aids causing virus." Bhadmus concluded that whether the virus can manifest in 17 years, or not manifest at all, may be decided by the composition of the individual's resistance on the one part, and especially, it could just be the merciful 'hand of God'". An insider and a Kalakuta stakeholder who asked to remain anonymous revisited the day Fela died and the shock that followed his elder brother's announcement.
"I learnt a lot about HIV from Prof. Olukoye Ransome-Kuti. After Fela died; he made some statements which drew my interest to follow the HIV story closely. I even kept Times and Newsweek publications that featured celebrity victims of HIV AIDS of that era, like Fred Makuri, Elizabeth Taylor's bodyguard and lover, others like Magic Johnson when he caught the virus, etc. Times and Newsweek magazines did a feature on all the superstars. At that time, medical science was still trying to find a vaccine to control it. There were analyses on the process of transmitting the virus.
"So after the health minister announced that Fela died of AIDS, the press went to him and he made further statements and from those statements I was able to relate it to the research I made already from the international media. From the statements I knew the possibility of people who survive the HIV; the virus does not necessarily transfer 100 percent to a partner; there are factors that have to be present for it to transfer.
"Now, Fela had many girls, and at the point he was sick, the number had reduced considerably; also, some were not in sexual activity with him constantly, and those still active were not as regular as in the 70s; so for that, there exists a chance that they might not have been infected with the virus if indeed Fela was HIV positive.