BREAKING: Bandits kill 13, injure 7 in Kaduna
No fewer than 13 persons have been killed and seven others injured in a series of bandits' attacks on communities in Zangon Kataf, Kauru and Chikun local government areas of Kaduna state.
In one of the attacks on Kizachi village of Kauru LGA, 56 houses, 16 motorcycles and several barns were razed.
Kaduna Commissioner of Internal Security and Home Affairs, Samuel Aruwan confirmed the attacks in a statement on Friday.
According to Aruwan: "Thirteen people have been killed and seven others injured in a series of attacks across communities in Zangon Kataf, Kauru and Chikun local government areas.
"This was reported to the Kaduna State Government by the Military under the auspices of Operation Safe Haven (OPSH).
"According to the report, armed bandits attacked one Irmiya Godwin and his brother as they returned from their farm in Gora Gan village of Zangon Kataf LGA. Irmiya Godwin was killed, while his brother escaped.
"In another incident, armed bandits attacked Kizachi village of Kauru LGA, and killed ten persons, leaving four others injured. Fifty-six houses and 16 motorcycles were razed, with several barns also raided and burnt.
"Those killed are listed as: Esther Bulus, Maria Bulus (one-year-old daughter of Esther), Lami Bulus, Aliyu Bulus, Monday Joseph, Geje Abuba, Wakili Filibus, Yakubu Ali, Dije Waziri and Joseph Ibrahim
"The injured are: Cecilia Aku, Yakubu Idi, Godiya Saleh, Moses Adamu. They are receiving treatment in hospital."
Source: The Nation
JUST IN: Sunday Igboho captures Two soldiers for 'spying' on him [PHOTOS]

Popular Yoruba activist, Sunday Adeyemo popularly known as Sunday Igboho has captured 4 people, two soldiers and two civilians for reportedly 'spying' on him.
Igboho, who was visibly annoyed, accused the soldiers of spying on him on behalf of the Federal government. The whole scenario was captured on video and posted on the facebook page of his Spokesman, Olayiwola Koiki.
The Soldiers denied the accusation stating that they were on their way to a different destination when they saw the two civilians fighting and decided to seperate them.
Speaking in the video, Igboho said;
"If you want to prove anything, it should not be to me Igboho. You are bastards among Yorubas. If not, they would not have sent you to me. And I promise you will finish. I will finish you,".
Speaking on the matter, Koiki disclosed that the development was proof that the threat of Igboho was still very high.
He also called on the Federal Government to tread softly with the military and civilian spies allegedly placed around Igboho's house.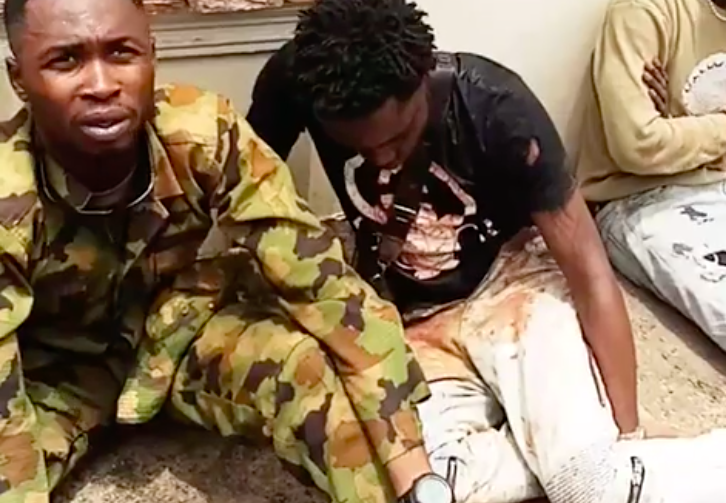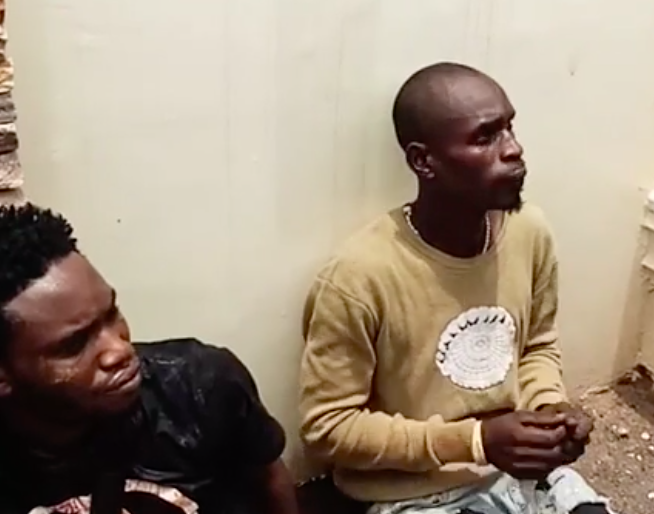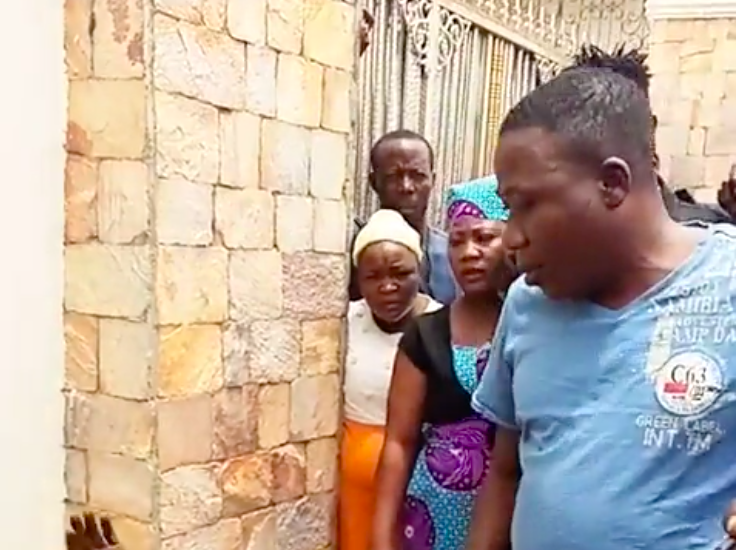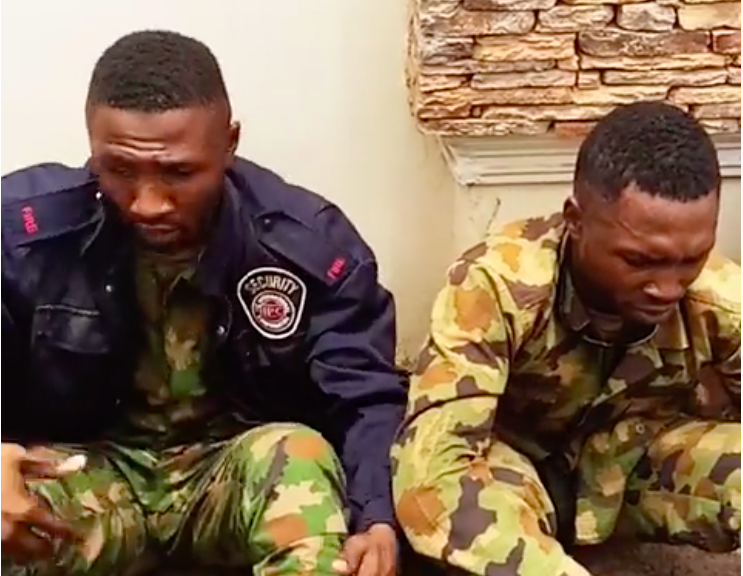 Source: Politics Nigeria
Nurse dies after AstraZeneca vaccination

A nurse was reportedly dead on Friday after receiving the AstraZeneca vaccine in Georgia's southwestern city of Akhaltsikhe on Thursday.
The 27-year-old nurse, Megi Bakradze, who developed an alleged anaphylactic reaction after receiving the first shot of the vaccine, died after being transported to a hospital in Tbilisi, local Interpressnews reported.
The report said four cities, Khelvachauri, Keda, Shuakhevi and Khulo in the western region of Adjara has suspended the vaccination process.
Earlier on Thursday, after assessing the case, Georgian Health Minister Ekaterine Tikaradze announced that Georgia will continue using the AstraZeneca vaccine despite the recent case of an alleged complication.
She said the benefits of the vaccine outweigh the possible risks.
Georgia received the first 43,200 doses of AstraZeneca vaccines on Saturday.
Vaccination of health workers across the country started on Monday, with over 3,000 people vaccinated as of Friday.
Georgia on Friday reported 360 new COVID-19 cases, taking the national count to 276,796, according to the country's National Center for Disease Control and Public Health.
Source: Today.ng
"Thank you for forgiving me " – Isreal DMW tells DJ Cuppy
Davido's personal logistic manager Isreal has taken to social media to thank DJ Cuppy for dropping her law suit against him.
Few months ago, Cuppy called out Zlatan for blocking her on Twitter and Instagram since she thought they were friends. This caused speculations on social media as fans questioned why Zlatan could block Cuppy who is a billionaire's daughter.
In statement on Instagram, Isreal explained what transpired between Cuppy and Zlatan which led to the DJ herring blocked.
Isreal accused Cuppy of being a horrible friend to Zlatan. He also claimed that the DJ did not pay singer, Zlatan Ibile's for their music collaboration and that she treated him badly during a fundraiser for Cuppy's foundation in Abuja.
Cuppy later threatened to sue Isreal for defamation after the billionaire daughter was bullied on social media by fans who said she is very stingy.
However, Cuppy has officially dropped the charges after Isreal wrote an apology letter to her and publicly apologized to her. She wrote;
"Following the public apology of Isreal Afeare, I have decided to no longer proceed with the lawsuit and have instructed my lawyers accordingly.
As social media users, I hope we can all learn from this, and ensure that we have valid facts before we speak on matters."
Isreal shared another video online after Cuppy officially forgive him, as he wears pink towel to thank Cuppy for forgiving him.
Source: Lailas News
JUST IN: National Sports Festival commences April 2

The National Sports Festival will hold from April 2-14, 2021, THE NATION has learnt.
This was decided after a meeting between Minister of Youths and Sports Sunday Dare and Edo Governor Godwin Obaseki at the Government House, Benin.
The festival suffered many postponements from March 2020.
Obaseki, while receiving the sports minister, hailed the commitment of President Muhammadu Buhari to support Edo state in hosting the national sports festival.
The Governor also led the Minister on a tour of facilities for the sports festival.
He assured Edo was ready to host the sports tournament stating the postponement was very challenging for the state.
Dare said President Muhammadu Buhari would declare the games open.
Source: The Nation
BREAKING: WhatsApp, Instagram, Facebook Messenger All Down for Users Around the World

Instagram, WhatsApp and FacebookMessenger have gone down for users across the world, SaharaReporters has gathered.
The three apps, all of which are part of the Facebook company, and share common technology stopped working on Friday afternoon UK time.
Users saw error alerts when they opened the app and were unable to send or receive messages.
Facebook's official "platform status" page, which tracks problems for developers, indicated that the platform is "healthy" and that there was no known issues.
Source: Sahara Reporters
'Once I Was Blind, But Now I Can See' – Dino Melaye Blasts APC

Senator Dino Melaye says the All Progressives Congress (APC) is not a party to be reckoned with, arguing that the leading party lacks structure in which a nation can progress politically.
The lawmaker who said there is no agitation within the Peoples Democratic Party (PDP), claimed that the stories about troubles in the opposition camp are being peddled by the APC.
According to him, the shaky pillars upon which the APC is standing is the reason why the nation is not making progress in leaps and bounds as expected.
Mr. Melaye who further stated that he regrets playing a part in bringing the present administration to power, drove his point home with the biblical allusion "Once I was blind, but now I can see".
Source: Channelstv