Nowadays, alongside the white wedding dresses, brides choose more bold colours like yellow, silver, blue, and other, especially when it comes to the traditional Nigerian wedding. Every colour has its own symbolic meaning that might reflect the mentality of the couple and its vision of the future marriage. Before you buy a coloured wedding dress and choose the color combination for your special day, learn about wedding colours and their meanings in Nigeria.
While choosing a colour for the wedding dress may obviously be a difficult thing to do, choosing wedding colours for a Nigerian wedding is a way more complicated task. When planning a wedding, brides and grooms need to think of their wedding colour combinations for their events, and there are quite a few nuances to take into account.
Nigerian traditional wedding colours
When talking about the colour of the bride and groom traditional wedding attire, they are usually different from the colours chosen for the wedding guests and decor, and this is to make the newlyweds stand out. Though, their look may not match the rest of the wedding.
White

It's not a secret that white is one of the most common wedding colours chosen for bride and groom attire. But what if the entire wedding colour scheme is white. While some find it too boring, some use this colour in everything because of its meaning. First of all, the white wedding dress symbolizes grace which God spills on the new family. White colour symbolizes purity, innocence, lightness, and cleanliness. White can also mean simplicity, peace, and silence. If a person likes white, it might mean that she can be characterised as the honest, stubborn, serious and shy person.
Pink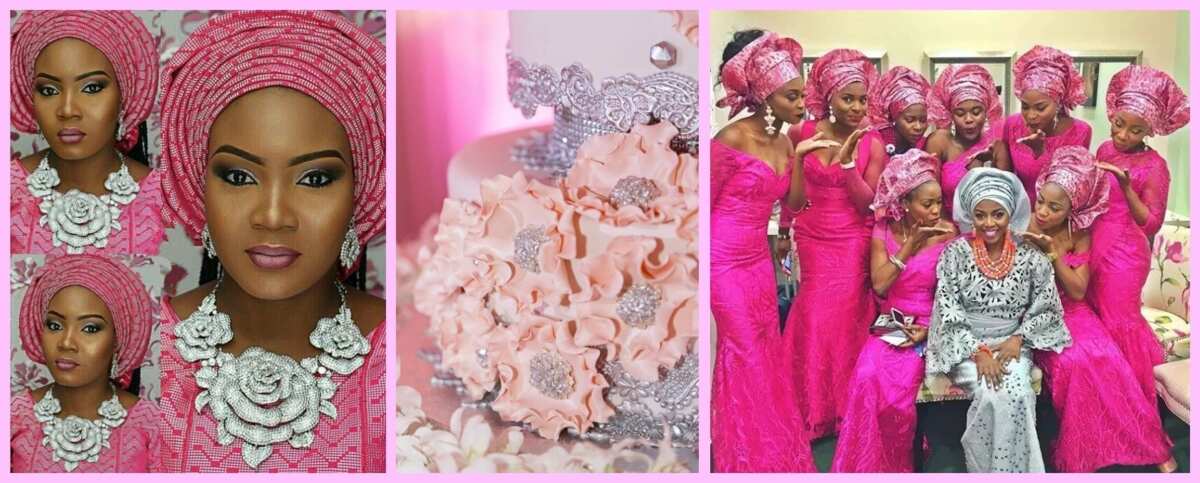 Pink is a mixture of red and white and it symbolizes pureness, beauty, whimsicality, and happiness. When it comes to weddings, it is often chosen by funny, quirky, and artistic people. It is a favourite colour for many girls, especially, those who are affectionate and like to feel loved and secure. When chosen as a wedding colour scheme, pink is intended to bring long and happy love.
Silver
Modern brides choose this interesting colour quite often as it makes them look elegant, glamorous, and wealthy. Silver means encouragement and can also create a feeling of soothiness and calmness
Green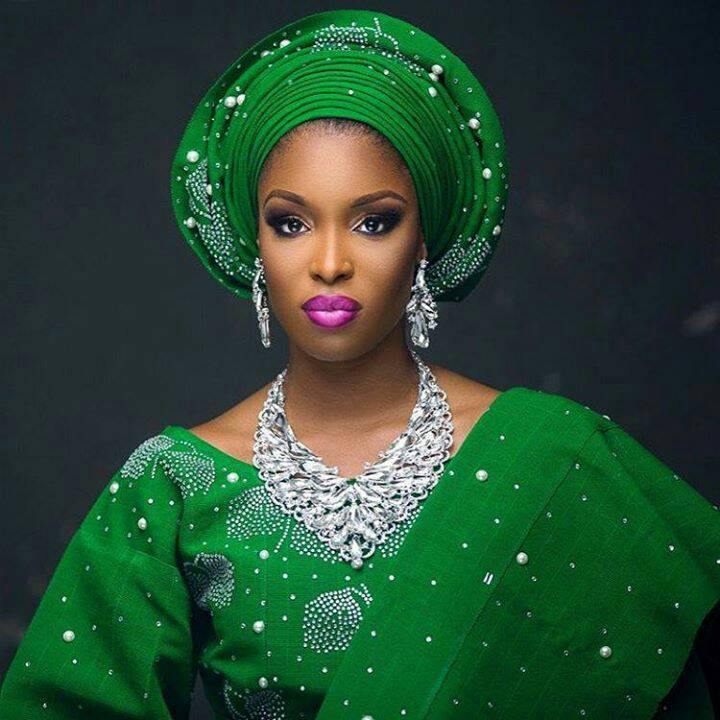 This is the colour of growth, nature, fertility, and health. This colour makes you feel relaxed having the healing power; this is why many companies use this colour in the logos to draw the attention of the clients suggesting their products are natural and safe. Also, green is a colour of harmony, hope, peace, and balance.
Gold
Gold colour's symbolic meaning is wealth, material success and prosperity. The golden wedding dress promises to bring happiness in the marriage and money. Similar to yellow, gold represents brightness and cheerfulness. People whose favourite colour is gold may be extravagant, wise and powerful
Black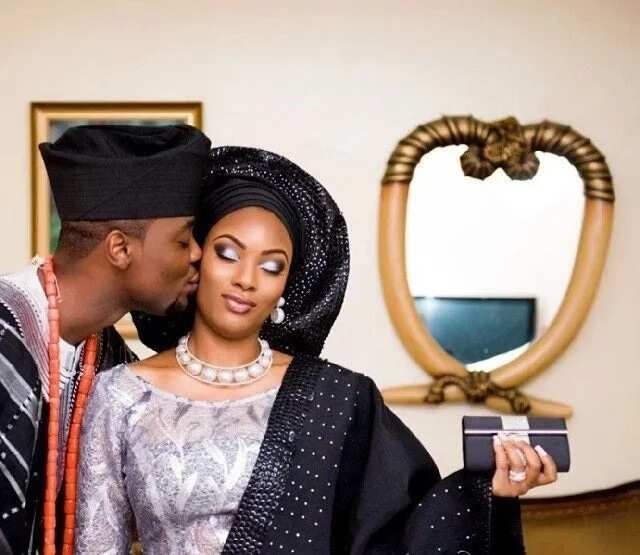 The first thought coming to the mind when thinking about black is dullness. However, modern brides still tend to choose black. Everything depends on the perception and meaning of the black colour which is controversial. Alongside white, black is a classic and timeless colour that makes you look elegant and stylish. Unlike white, it symbolizes mystery, minimalism, and perfection.
Drop your opinion in the comment section.