Emeka Okonkwo is a CEO of Emmy Cargoes Limited. People call him E-Money due to his luxury lifestyle. He is the younger brother of Kingsley Okonkwo, who is a famous musician in Nigeria known as Kcee.  Before there was Ebuka, there was E-Money! And even if E-Money never wore any Ugo Monye agbada, his own agbada game was clearly not our mate. Talk about the literal definition of fleek.
Below are photos that show his rich taste in fashion especially traditional attire: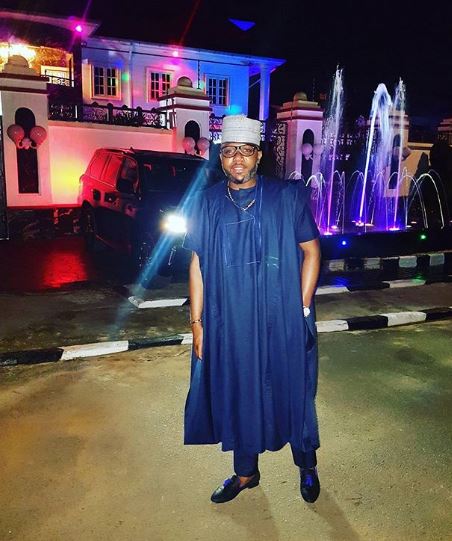 E-money is a nickname of Emeka Okonkwo. He was born on February 18, 1981. He is only thirty-eight which is pretty young for the success of that size. The nickname E-money came to him after he started throwing money and demonstrating what a luxurious life he had.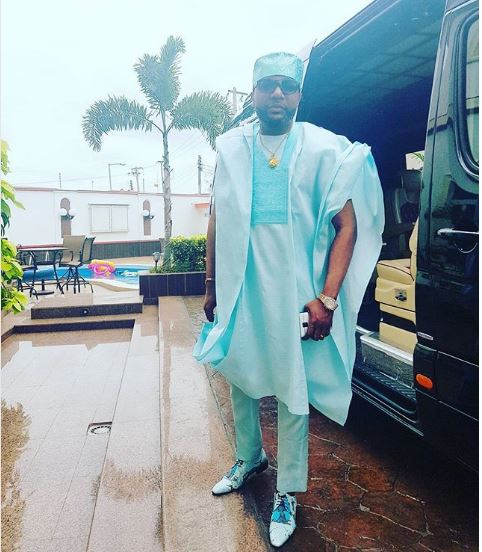 Some other people even call him Arabic money for his extreme generosity. He has nothing to do with Nollywood, though he is in show business.
At the moment he is the proud CEO of Emmy Cargoes Limited, Emeka Okonkwo, popularly known as E-Money, he is fondly called Arab money due to his flamboyant lifestyle.
Not many people can identify him as the man who is one of the biggest players in Nigeria's shipping, oil and gas industries and he is also the C.E.O of Five star Music that produced artistes like KCee (The Limpopo crooner), Harry Song, and Skibi.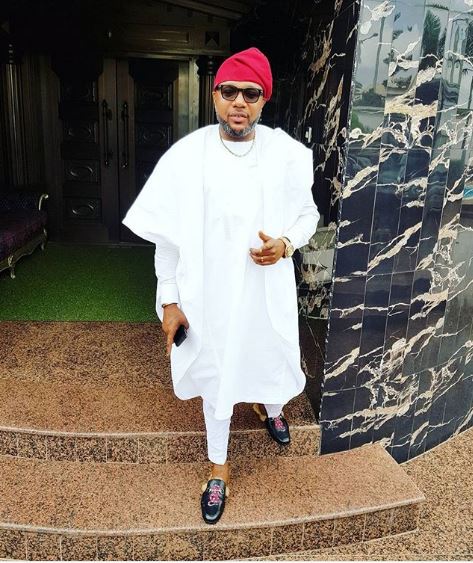 He is into oil and gas and entertainment industry as the CEO of Five Star Music. You don't need a soothsayer to tell you that E-money's favourite colours are gold and white. He also plays around with other colours like wine and black.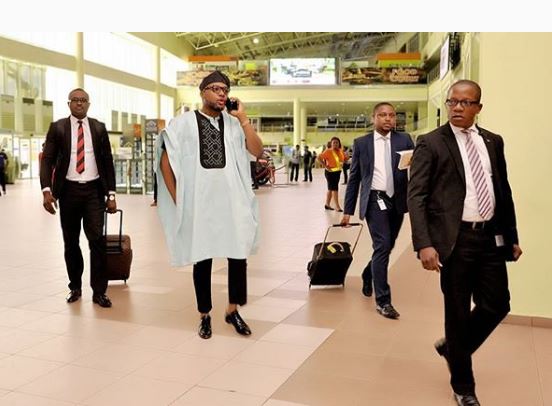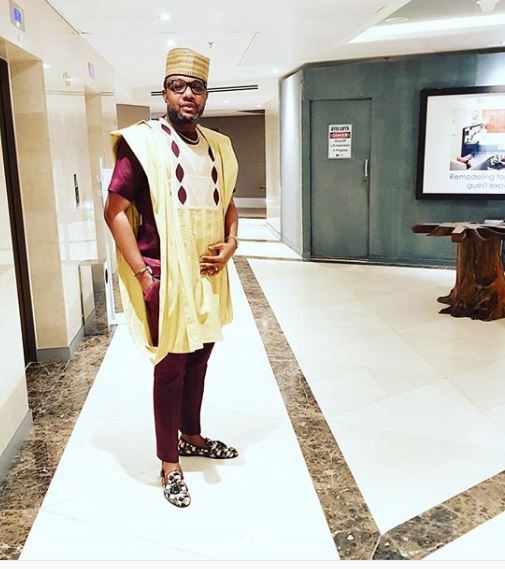 Talking about his fortunes, he is a proud owner of a state of the art mansion worth over 250million naira, fleets of SUVs, sport cars, chains of businesses within and outside the shores of Nigeria. E-Money is known in various business circles.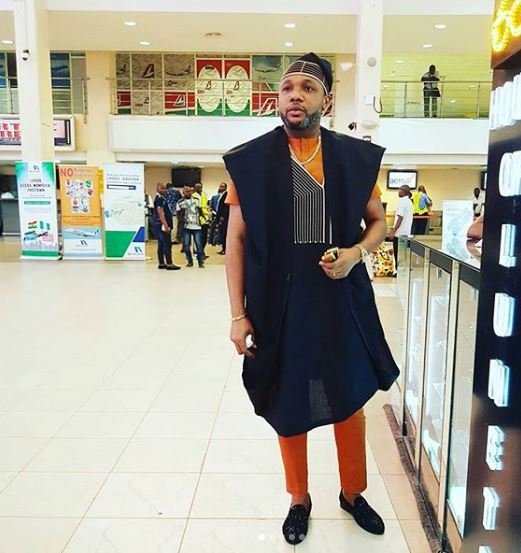 Check out other pictures of E-money rocking Agbada below: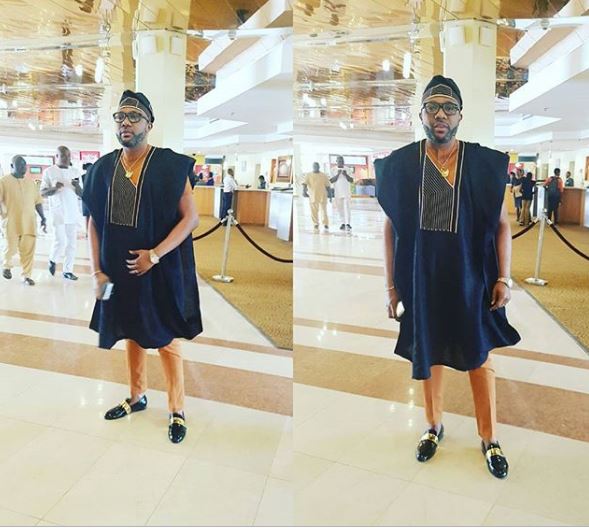 Do you think he rocks it better than Ebuka Obi-Uchendu?